Johnny Depp & Marilyn Manson
Laetitia Casta by Mario Testino for Vogue Paris May 2012
God Save The Punk - Akillis
Juste un clou - Cartier
Paolo Pellegrin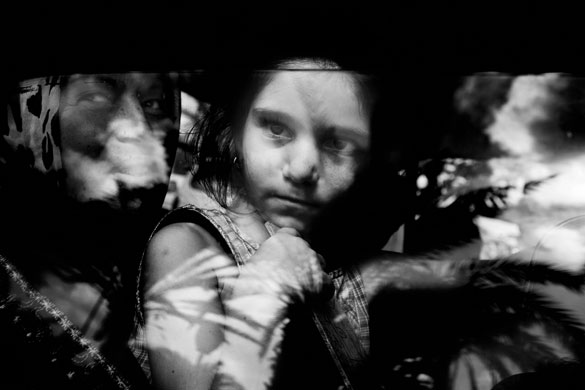 ROCKAHOLIC by TIGI
GUESS by Ralf Pülmanns
"You Animal, You!" by Charlotte Cory
Muse in RayBan
It is better to have loved and lost than never to have loved at all
The Guard - dvd
How I recognize myself
in Brendan Gleeson's character's reasoning.
Me 4 my kids
Before losing my beloved vintage Wayfarer II...
Excenevex in April, 2012
Hell trip 2 Annecy and back
What a disappointment it became!
Last weekend H told me about a training he might do in Annecy (to advertise on FaceBook for the real estate company he works for. He started there Valentin's day 2011 and claimed it would be at the longest for ONE year… Didn't fool me though. As he invested in a waste wardrobe and buys clothes as lolly pops, now more than a year later it's definitely for infinity.) during a day but wasn't up to it at all. H stated he would probably get off though not owning a portable PC. Bull shitting me as usual because after taking lunch with his boss Tuesday he had it confirmed.
So the idea arose in me to accompany H if he was taking BP (BeePee - as I call the car)
I haven't had a vacation for over 10 years with the exception of the weekend in Barcelona where I got robbed immediately getting off the bus from the airport :( and some stray days occasionally.
So yes, he would be taking the BP Thursday morning.  By intuition I asked if he was going on his own… He became avoidingly irritated and unwillingly muttered:
- No.
- Who will accompany you?
- The one doing my work at the main office.
- Who?
And then it sprung that he was going with this
Toad-creature ("Toada"
Yoda is too cute...)
he very inappropriately had been (probably never stopped) sending too personal emails to and chatting on the phone with to the amount that his companions at his office commented and reacted thinking they have an affair (Toada also happened to be the secretary at the lawyer's office who handled H's first divorce…)
I felt humiliated by him darkening the circumstances but maintained my wish for a break from my mundane life in the chalet although I knew he'd make me "pay" and that he would make a misinterpretation, projecting his bachelor behavior on me as something natural, comme il faut  and guilt ride me, label me jealous.
I told him I wanted to take the trip down with him. (Strange isn't it, FIVE times I visited Lucifer, my mother-in-law  at a kind of rehab in Saint Jean-d'Aulps with him. Jesus Christ, the stench of pooh. I'm obviously good to be used for the boring stuff…) H claimed it was work, (taking BP…) everything was paid for by the company… I said I would take care of myself as always (not once in 12 years has H planned or surprised me by a trip, being flexible or genuinely glad to share experiences. I always get a kind of "tag along if you have to but I'd prefer to take things in on my own") and  I marked that I only was interested in the lift trying to sooth his malice.
Of course any normal man would take the opportunity to share what we could. Make something nice out of it. Catch the moment especially since I've been low after my knee verdict and in constant pain, not able to go uptown. Who cares about a prepaid meal (in the end they served meat!) anyhow when Annecy has good restaurants in nice settings? You enjoy your wife's company and do the best of the situation. It's just to figure the schedule, in France lunch is always at midday-2pm. But H no way! He had to state and make me "suffer" on my own and his plan was a day shared with Toada. I wasn't wanted on this trip, in the car or around. H then turned to his side of the bed and felt snoringly asleep.
Note that H can make enormous knots of discomfort on himself for his friends, customers at the real estate off hours and person's he "pities" by some reason or other. At the bar he took the drunken cliental and local sluts as personal friends. I wouldn't mind that much if it wasn't for his harsh judgement and rigidity when it comes to me and my kids. He is so VERY different at work (life attitude -open, friendly, ready to help, polite - like at your full service and attention 24/7, he dresses up…) & with fellow "Frenchies" than at home. I and my offspring have to be PRACTICAL, ECONOMICAL but most of all USEFUL (as he himself tries to be to ALL the OTHERS he encounters) for HIM and HIS home but as we have to be PERFECT doing it he dismisses us BEFORE given a try preferring doing it all himself moaning, complaining  and sending demeaning discouragements our way, telling us how we know nothing about anything practical in the house. If we ask we are idiots that ought to understand by ourselves. Easy as we always lived in a central flat in a rather huge city. Not!
The day before Annecy I got a bag. Totally out of the blue (army green in this case). It's a gem - a shoulder bag by Sequoia. H has never done something like that before and I can't make odds nor ends of it. He phoned told me to check the paper case by the sofa, to open it, see if I liked what was in it and as I did - it was mine. Thanks a million, I said. Bye bye, he replied and clicked the receiver???!!! A bribe for cheating, again? It doesn't make any sense.
Thursday morning I hurriedly prepared myself not to delay H. After H's morning tai chi-routine outside, on his way in he agitatedly stated:" You seriously don't think you are coming are you?!" "It's WORK!"" You are just coming to CHECK ON ME!!!" 
I had cleared by the tourist office the weather forecast, how to transport myself, what was on in Annecy and prepared for a day on MY OWN 9am-5pm. Well, finally I showed some spunk. As we say in Sweden "you can only spit on a stone until it gets wet". I declared I was capable of taking care of myself as I always have had to with H and that I only considered it getting a lift.
I got a deep moan and a sarcastic: "Suit yourself I personally don't care what you do". "You are on your own as soon as we get there. "
We collected Toada, nearby H's martial arts training, looking like a misplaced
witch
from Blåkulla (the little Swedish island where witches supposedly meet at Easter)
or
one of the "Humle or Dumle" neckless characters
that was on TV when I was a kid (two guys living in a cupboard).
I couldn't help myself and wanted to measure H's protection level for Toada and… Oh yes was he protective when I let a : "Oh my God!" slip by getting my first glimpse of "it". "What does it look like?" I wondered to myself. - "Does it matter", H sourly replied. "Hm, yes, some style or class one assumes" (representing a company I apparently wrongly thought.) Don't get me wrong I don't care on a mundane level but in the infected situation it was impossible not to be surprised at the neglect of appearance.
Then Toada opened the door, entered the backseat behind me bringing with her a sickening suffocating odor of faded eau de toilette and having an infectious cough showering me from time to time. (I had to disinfected the handles and back seats of BP afterwards.)
Of course, I had to pay the price. H ignored me. Talking only in  French and mainly to T, excusing me being there with irony: "My wife wanted to explore M&T" - the suburban area of Annecy where the FaceBook course took place. "No, Annecy town" I  stated. H & T got entangled in their own bubble so I called my muse on my cellular. She had been out all night and I wanted to be updated to get distraction, something different to think about for some minutes. H and T chatted along. I was only allowed to have the Jayhawks CD I brought with me  very low, nearly not audible as H turned it down to minimum..
After 45 minutes I asked for a short stop to pee. H said he also needed to go and stopped at the next rest place. Toada rushed ahead of us to the toilets inside. I who came after her noticed to my disgust that she didn't even wash her hands afterwards when she fastly headed for H to be able to talk with me not present. I do have issues with neglected hygiene and filthy odors. Grown ups ought to keep clean.
Close to Annecy H was supposed to take route 117 but T said no, no so he stayed on the high way! H always print a road map from the internet and we had both checked it. So I knew it was 117. Toada's word was law though and guess what… she was totally wrong. If it would have been me, I would have been ignored and mocked making a mistake. A huge detour later H more or less apologized being the one NOT taking the wrong route, stating he normally does and it could as well have been him… Come on! She is a dumb ass, and so what! The folly of blind men.
Nearly at the location there was a "mgm" sign. H wondered, in French of course, directed to T, what mgm stood for? Silence and then "Metro Goldwyn Meyers" (the old mogul movie company) where as H starts to laugh as it was the most hilarious, funniest thing he ever heard!? Hello, help what's going on?
What has happened to my so called husband's two neurons?
Embarrassed I wanted to dissolve myself for my day in Annecy determined to enjoy it.
With the car keys at hand as to have somewhere to wait on my return (call it premonition or after 12 years knowing at least this tiny part about H, he will be late, VERY late as I'm the most low prioritized person in his life, he will have an awkward excuse and he will yell blaming me some way or the other.
If you ever have watched South Park I'm Canada… :))
I got a distracted barely touching misplaced kiss, between my upper lip and left nostril…  from H. I double-checked that he was supposed to quit at 5pm (I was scheduled working from 7pm until midnight back home and had promised some regulars to be present at 7pm - I deeply apologise to you not being able) and with huge fast steps I walked towards my hopefully little adventure in Annecy, saw an awaiting bus n° 3 that to my luck brought me directly downtown for 1,20 €.
I had my day with a bright afternoon weather wise. Some culture, some shopping Galerie Lafayette in love with Lacroix' stuff & Cirque du Soleil's for Desigual but no economical foundings just now ;(, some intellectual stimuli at the library (a much too young guy giving me his email and cellular number), strolling in the old town three different men hitting for a drink and/or a date  (me smiling but politely avoiding), some bio organic food and eating walnuts WITHOUT an allergic reaction weirdly enough, some German talking, and then twisting a nerve in my lower back by carrying my MacBook I felt split in two. I had a killing pain!
At 4pm I headed for BP at the parking in M&T with a stop at the Saint Joseph Le-Fin church to lit some candles for the living and those humans and cats!, that I've encountered who have passed over but remain vividly in my memory.

Reaching the parking the car was hot in the sun. The pain in my back was increasing. Five o'clock came no H. Six o'clock no one and the parking was emptying out. Quarter past, knock on the window - H.
Explanation: The technic/WiFi didn't work but for the teacher at the course so no practical experience of FaceBook was given. 9-12am 14-18pm - seven hours of notes… Strange going on OVER hours in such circumstances… Knowing H though I doubt he wrote more than some papers in Toada's company. H said he had checked my blog being early back from a break and seen I was at the library. Then it came; "Are you annoyed!" (No, in pain, but I said nothing. I only wanted to lay down, to puke as I felt as I had a fever speeding and focusing on not to vomit was taking over my concentration.) I calmly stated: "You said 5 pm" and then H yelled: "What could I do?", "It's not my fault!!!" Still no Toada. 20 minutes past. H went out of the car checking for T. Suddenly "it" arrived at the parking WITH make up and its hair up! Claimed to got lost in the restroom?! Okay… that's brains for you and consideration of others. Taking your time doing make up, keep others waiting… (And with H's history of convenient plain females naturally awakens a tiny doubt, plants a remote seed if I had a suspicious mind ;): Were they fully attending at all… Why were they the last ones out of there? H's over reactions tap dance my braincells.)

We roll out of the parking. H back to the French language only speaking to T again but I who feel like throwing up any second need some cold air and ask him to put the air conditioner on cold. "No", he says. "You can't put it on?" I wonder. "No, I don't want to" and he ignores me and continues talking to Toada, who over my head asks him in French what F, my name, has done today. H answers that apparently she found a bus… That was it, my limit was reached! Stupid, no manners... I had enough. I told H it is VERY impolite to talk about me in third person when I'm there. The normal thing is to adress me personally. H scoffed that T doesn't speak English. Then Toada either ask you to ask me or you don't talk about me. H laughs me right in my face and says I'm ridiculous.
They go on talking and we reaching our hometown deliver Toada. H tells T in French that he will dream about "WiFi", ha, ha, ha… tonight… and fall asleep immediately without eating. Toada roams: "Ha, ha, ha, me too, ha, ha, ha…" Well, well, well. I'm definitely not a member of their intimate sect and wouldn't sign in even if I was paid.
When T had left. I ask H to drive me to the dvd rental. I told him I hurt my back and the  pain was making me sick so I needed some distraction tomorrow if the tarot line was low. I continued that next time I'd be pleased if H could put down the heat when I ask him to. He said he wouldn't if I didn't give an explanation first. Considerate isn't it? Guess next time I just puke all over him. I was tired, in pain and called my daughter still in the car. H loudly heckled & ridiculed me and what I told her, laught rudely mimicking and sneering.
Oh, yes one last thing H did say he could take my bag with the computer out of the car when we arrived home. I declined, though. He ate, watched TV and went to bed after 11pm while I didn't eat, put some Voltaren cream on my back and worked until midnight.
Sadly, he won he succeeded to make it a hell trip.
Sweat is fat crying
April 25th 2012, Annecy
Bibliothèque Bonlieu
where I am this minute checking Art books etc.
while H is taught how to sell real estate on FaceBook
in the outskirts.




Scotchart
Talk about patience...
Le Havre - dvd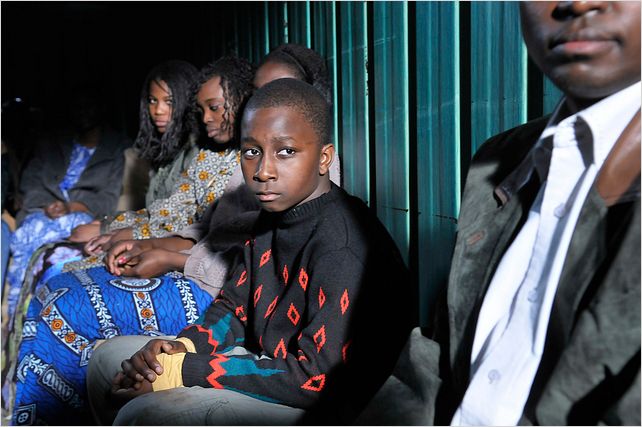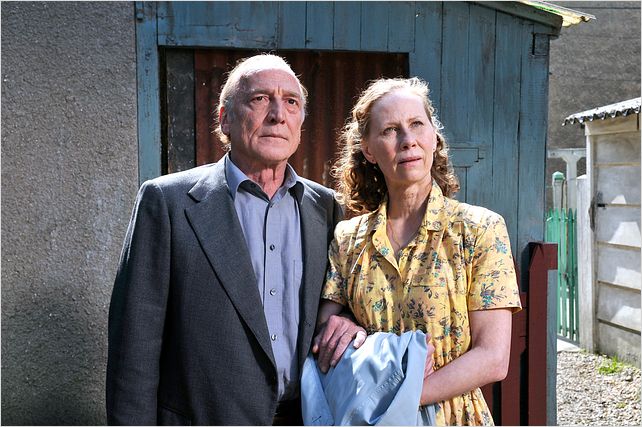 A little pearl in it's small gestured way
with an enormous good feeling heart
let's join force
and be human!
Vierges et Toreros Etat Libre d'Orange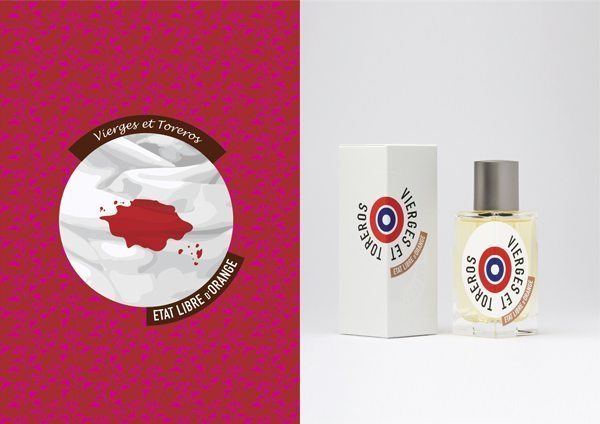 Fun or tasteless?!
aeronautic furniture by pacific companie
cat pillows at bonjour mon coussin
Salvador Dali - Itisdream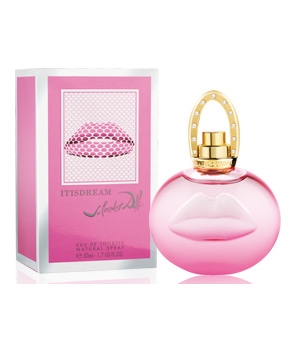 Boucheron - collection Quatre Black Edition
Candy Bag Opera de Furla
Rockstar
Elizaveta Porodina
Erik Madigan Heck
Rodarte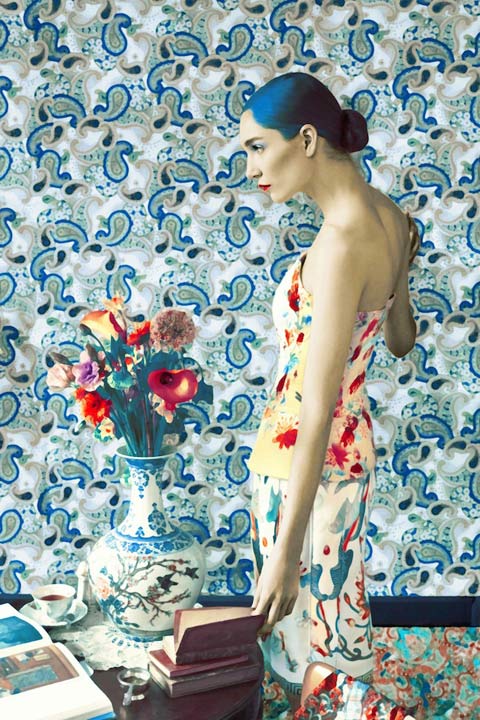 Design Mary Katrantzou
Steven Klein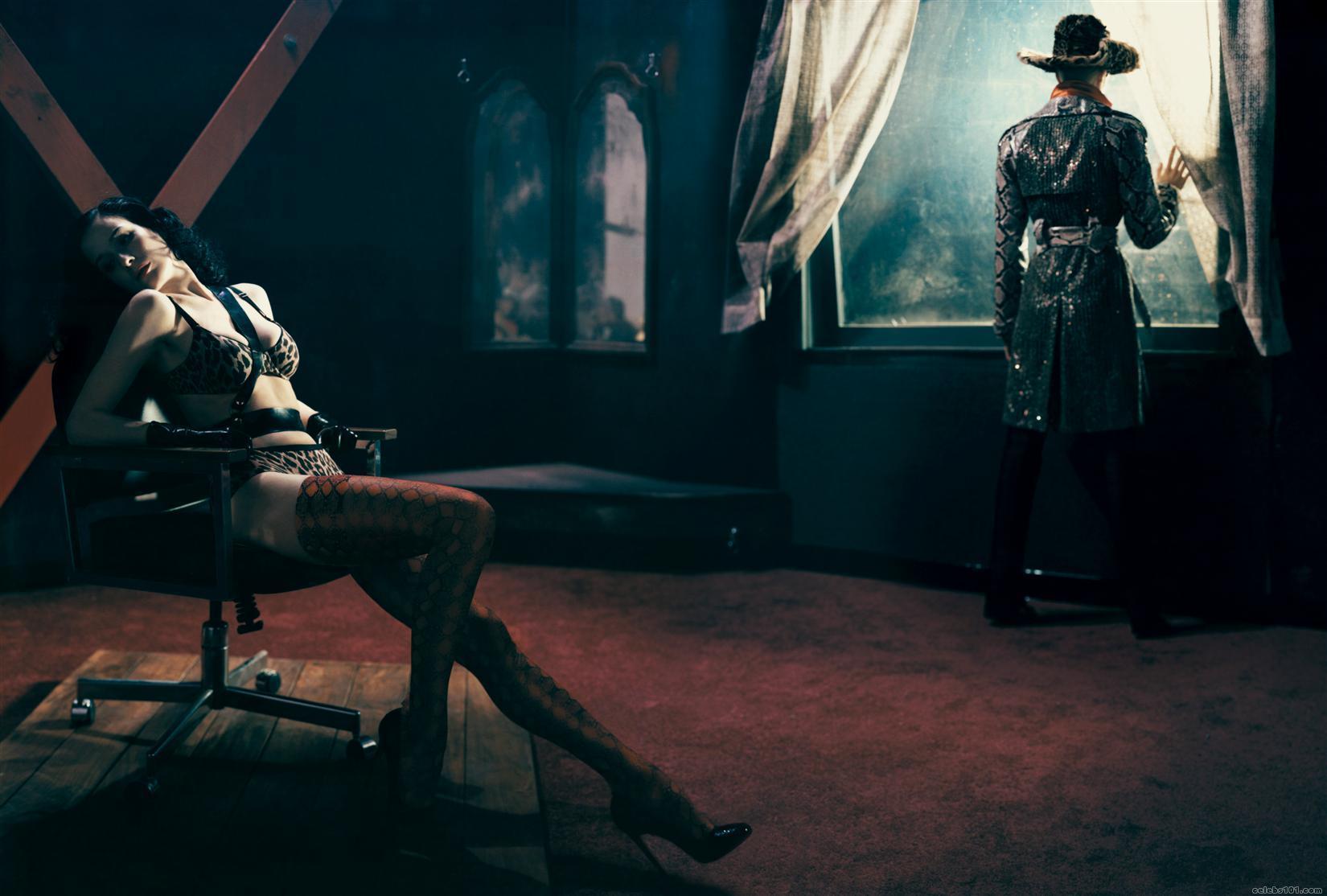 GIVENCHY - MISTER RADIANT BODY GIVENCHY
Kijno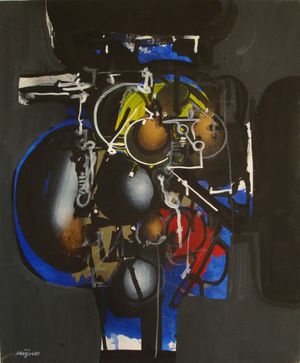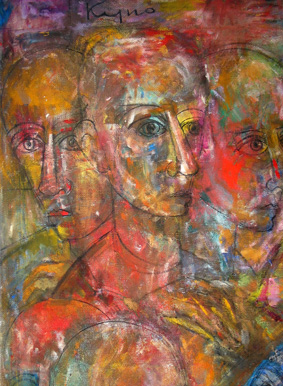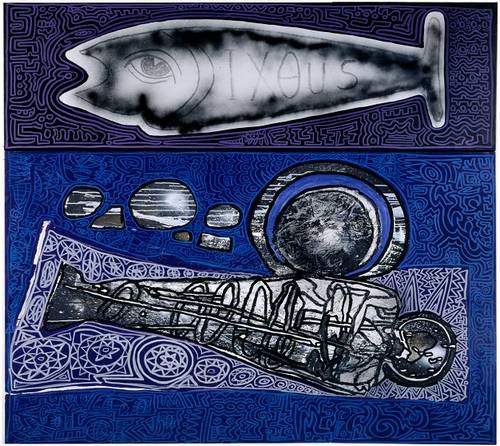 Sapeurs - Connivences Paris
H told me about these black men
who rather buy a colourful suit
than a meal...
Chupacabra aka Puss in Boots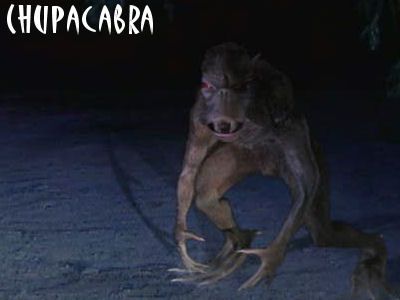 Not really...
Monica Bellucci Martini Gold for Dolce & Gabbana
Willem Dafoe for Jim Beam
Shot by Dante Ariola.
Linda Evangelista for Chanel's Spring 2012 Eyewear Ads
Chanel Boy Bag S/S 2012 in gold and black
Allure homme sport extreme by Chanel faced by surfer Danny Fuller
Academy Award winning director Kathryn Bigelow did the campaign videos.
Point Break was only the beginning with surfers for her.
Vogue PARIS Mai 2012
In my mail today.
Cross my fingers for a splendid issue.
Come on Alt!
Automatons
by
Frédéric Vidoni
Karakuri, Japanese automats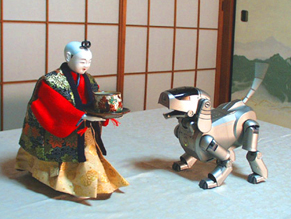 Georges Méliès
Karl Lagerfeld's Coca Cola Light
Night and Day, Coca Cola Light by Jean Paul Gaultier
Isabelle Langlois Joaillerie
Acqua di Gio Essenza by Giorgio Armani
Simon Nessman by Bruce Weber
"The Angel" by Patrick Bokanowski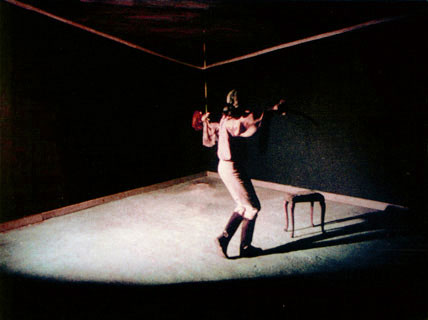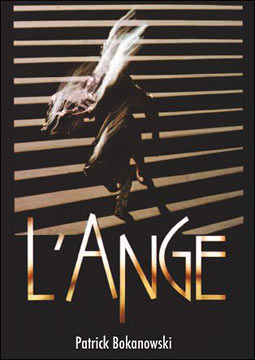 Irma Vep - dvd
The original with Musidora by
Feuillade.
Anagramme of VAMPIRE...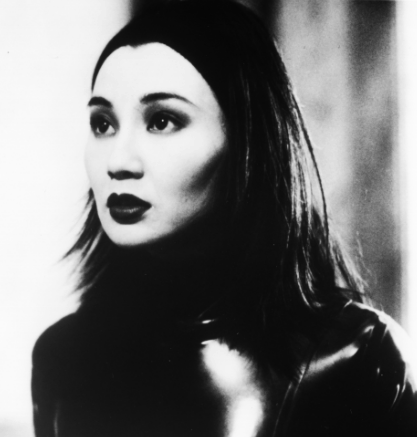 Olivier Assayas'
Irma Vep with
Maggie Cheung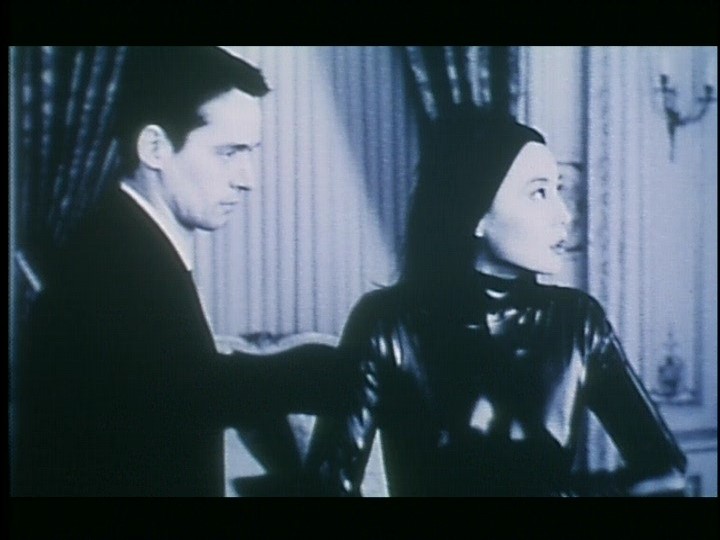 Jumping Asian Carps in Mississippi
EELS - photos by AUTUMN DE WILDE
hombre lobo CD
E aka Mark Oliver Everett
Born April 10 1963.
Lucien Hervé
La tour Eiffel, 1944
Erwin Wurm sculptures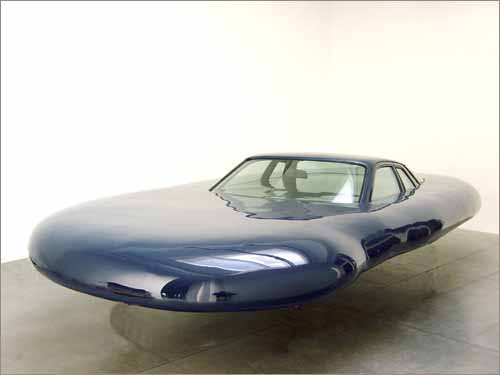 One minute sculpture
Charles Fréger - "Wilder Mann"...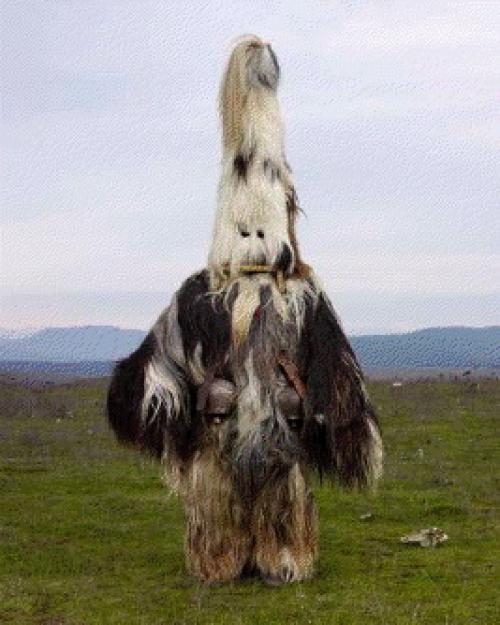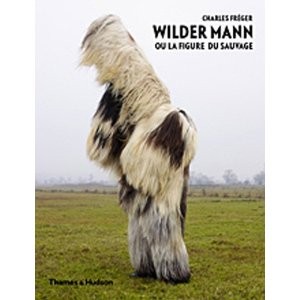 MATAGASSE Thonon-les-Bains, April 15 2012
i-create: William Richard Green x Hattie Stewart
Glacéau Vitamin Water
Pics from dazeddigital.com
United Arrows x Rimowa
GOLDEN GOOSE Sneakers
Hermès Kelly bag jewelled by Pierre Hardy
OPI - Holland
First top row:
- I have herring problem, 
- Vampsterdam,
- I don't give a Rotterdam !,
Second row:
- Did you ear about Van Gogh ?,
- Thanks a windmillion,
- Wooden shoe like to know ?,
- Gouda Gouda two shoes,
Third row:
- A Roll in the Hague,
- Red Lights ahead… where ?,
- Kiss me on my tulips,
- Pedal Faster Suzi !,
- Dutch Ya love OPI ?.
Vans x Cobrasnake
Beth Goddard
Herb Ritts: L.A. Style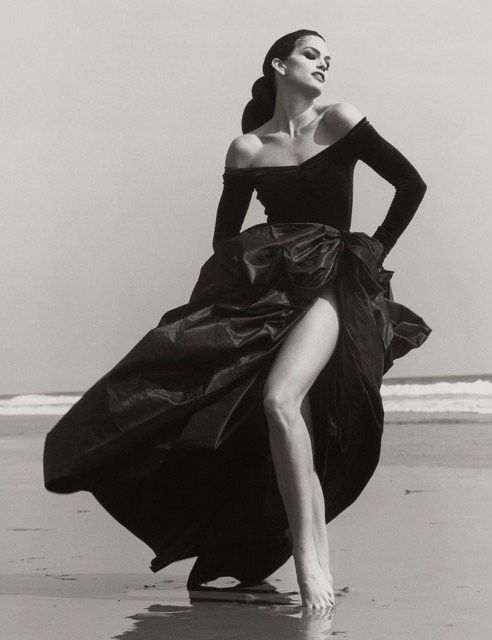 AUTISM - The Golden Hat - Talking Back to Autism - Kate Winslet
LIVE LOVE A$AP
Nada van Dalen - Life is a nurse
Puma x Hussein Chalayan - Hoodies Bag...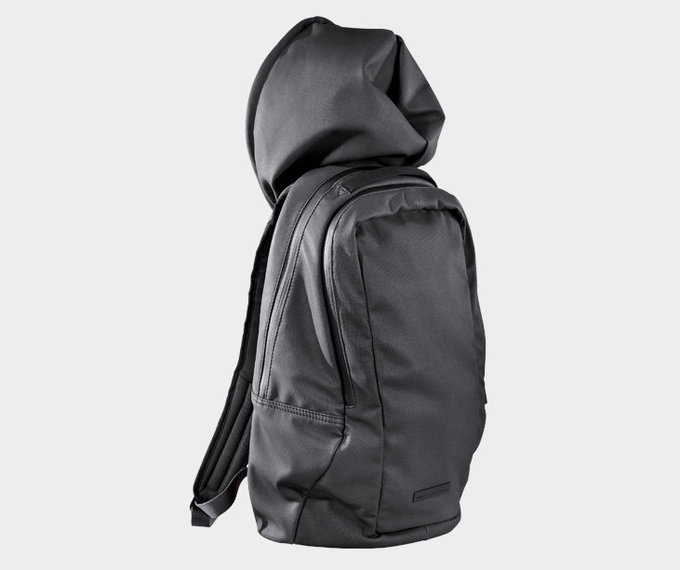 Delfina Delettrez - Metalphysic bijoux 2012
Marilyn by Christian Lacroix for Desigual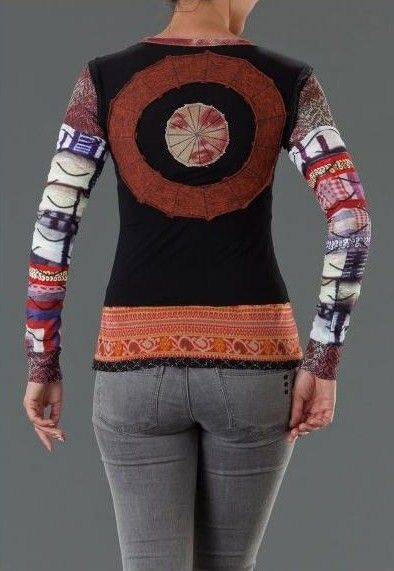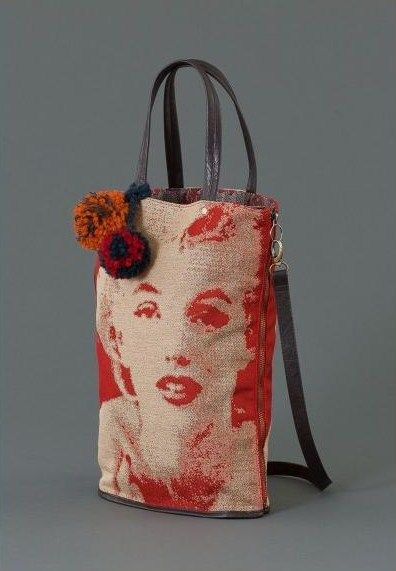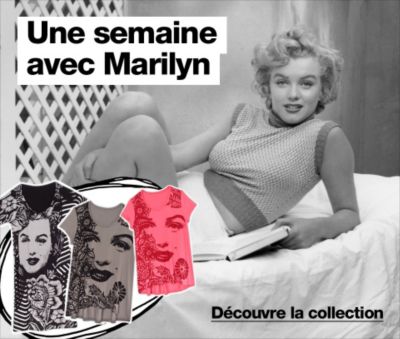 Maluca Mala - "hood hipster"
In Kweenz Destroy "Koncrete Jungle"
Maroussia Rebecq - Andrea Crews
Le Temps Des Cerises - Annina Roescheisen
WAD Magazine- Covers
March 2009
September 2008
June 2009
September 2008
The latest March 2012
New Gent - Swatch
Above 2012 lacquered watch.
La MJC - "Vivre Sans Temps Mort"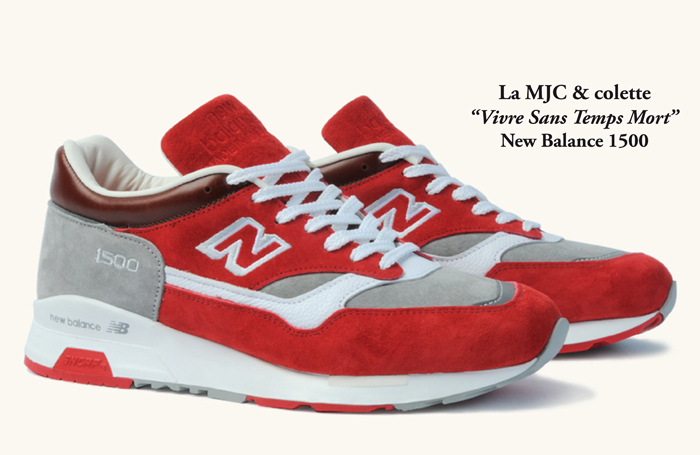 Breitz lensed by Udo Spreitzenbarth
Chanel Ghetto Child
A hommage to Amy Winehouse from Jean Paul Gaultier 2012
FRENCH KISS for Japan - Pascal Colrat
Erik Halley - masks...
Surfboards by Chanel
Hedi Slimane
at YSL.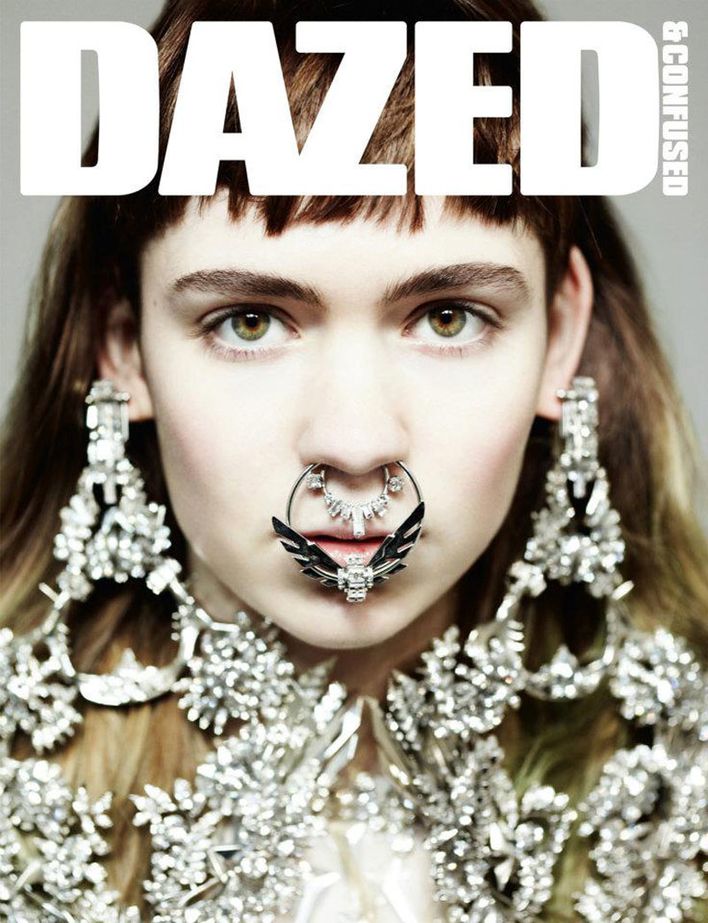 Lensed in Vogue Russia Apri 2012.
And in March VOGUE China .
Vhils's aka Alexandre Farto - explosive tags
Cai Guo-Qiang - wolves & gunpowder drawings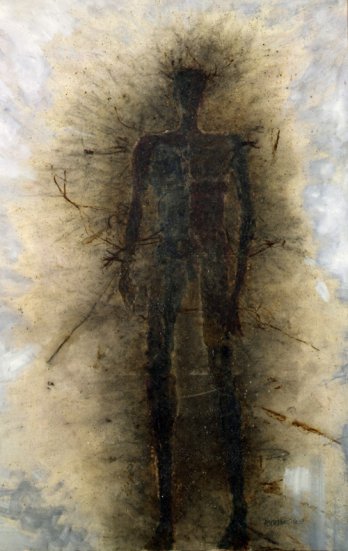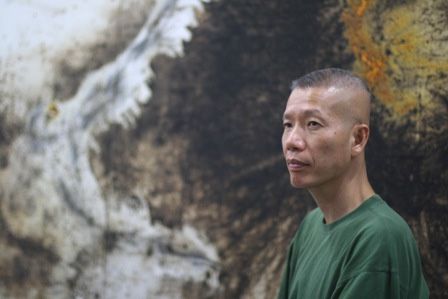 Cai Guo-Qiang himself.
Another link from H.
Grace Slick paintings
With Janis Joplin 1967.
Today.
H sent me a link.
A bit psychedelic, n'est-ce pas?
Nicholas Kirkwood x Keith Haring Collection
Keith Haring Collection
"Panthère de l'Amour /Léopard de l'Amour
LADURÉE x TSUMORI CHISATO
LEXUS LF-LC LFA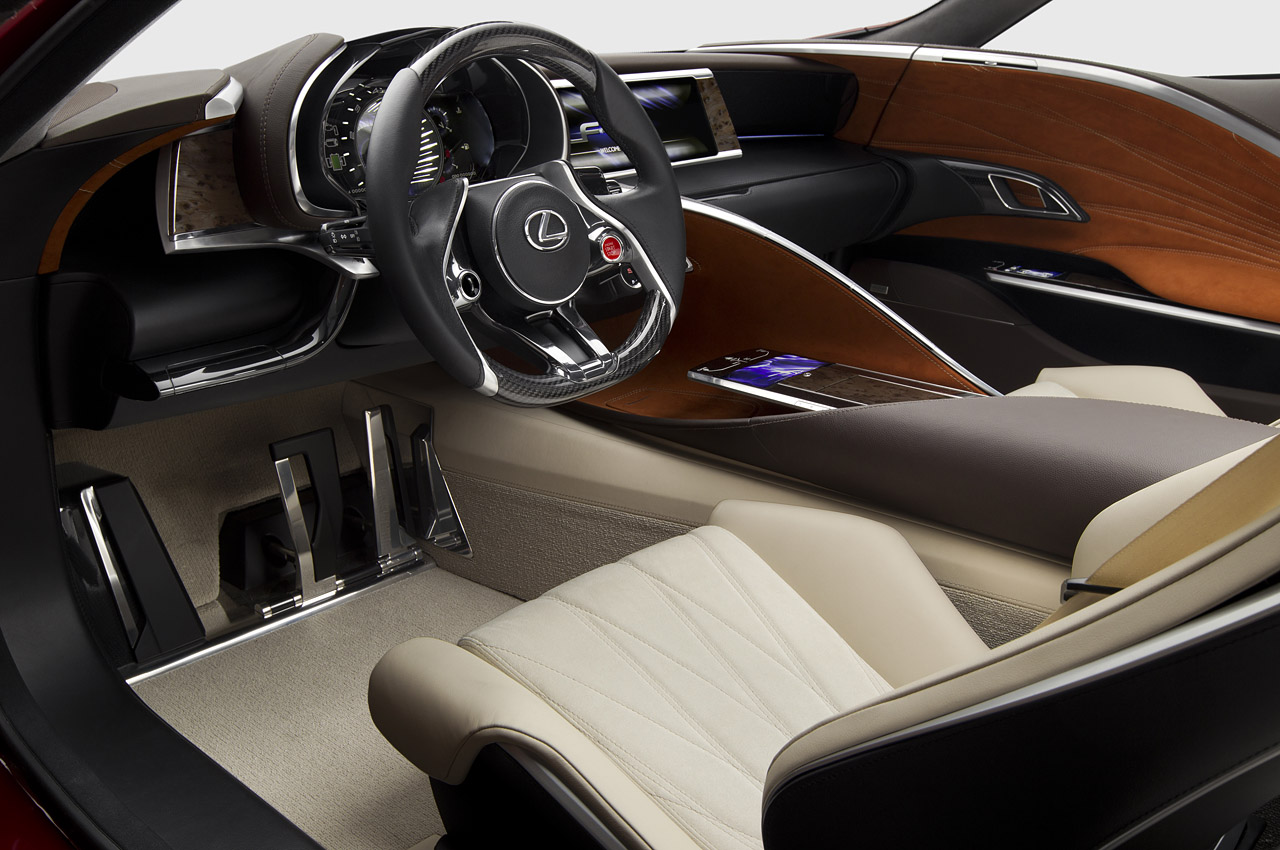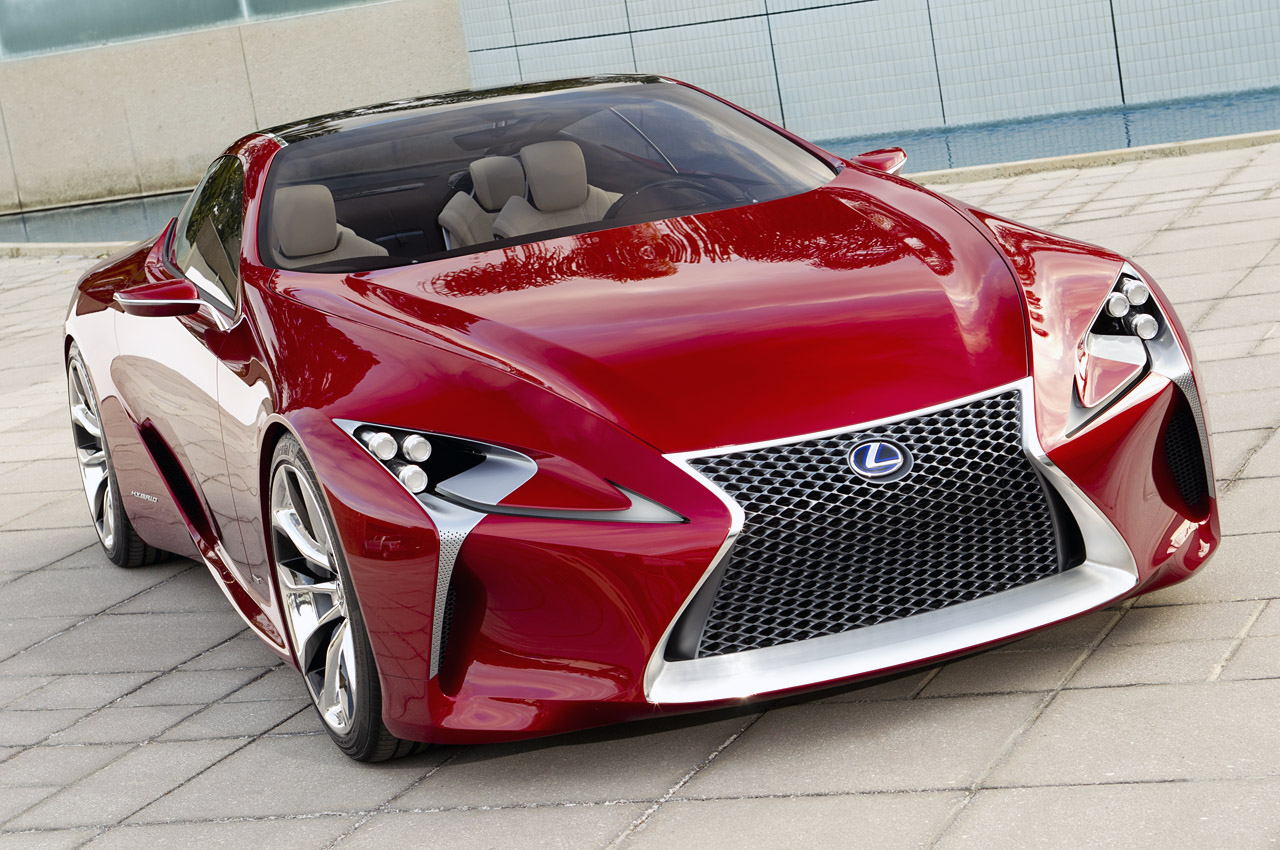 The Fabergé Big Egg Hunt in London
My favourite by Diane von Furstenberg.
Rugby Easter chocolate
The Leader Price-version.
Le chocolatier Daniel Mercier
La Grande Epicerie de Paris.
Thomas Straub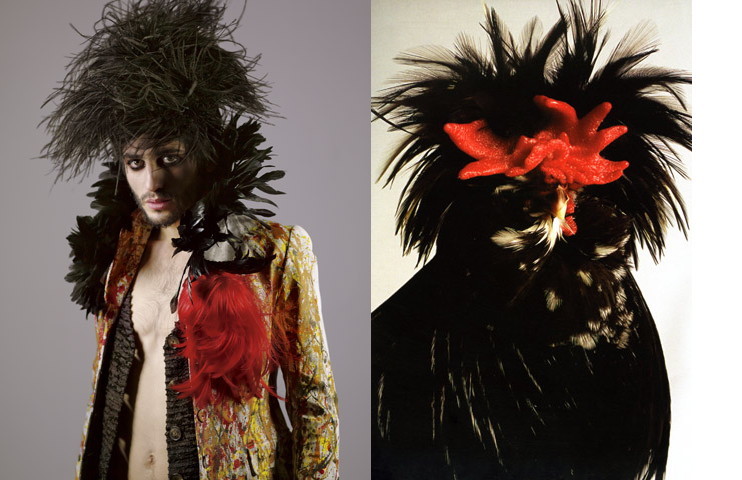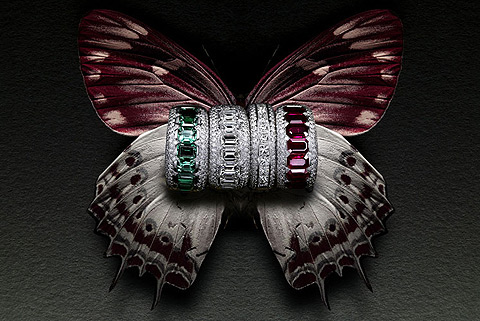 Viva Las Vegas LOSERS - Juke Box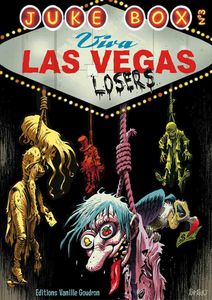 RIP - Jean Giraud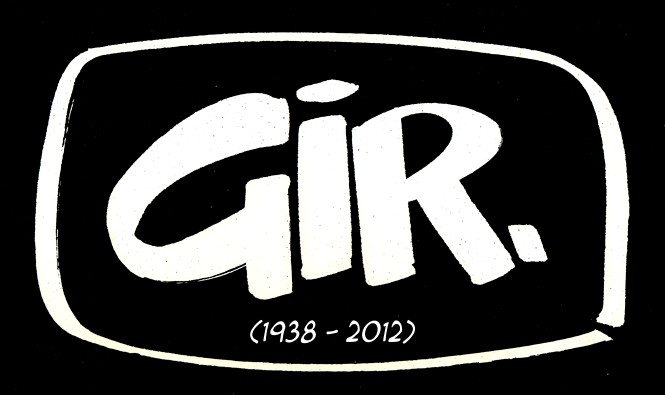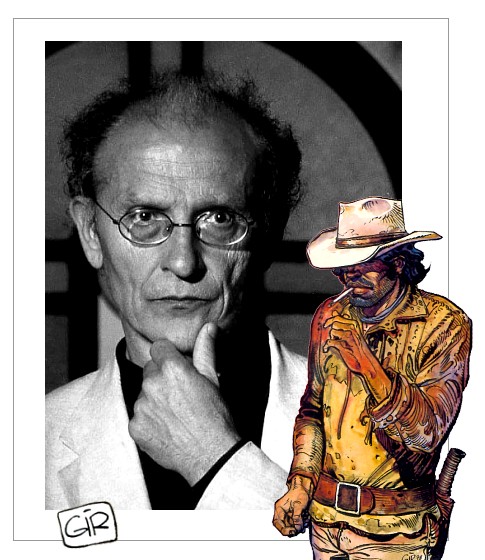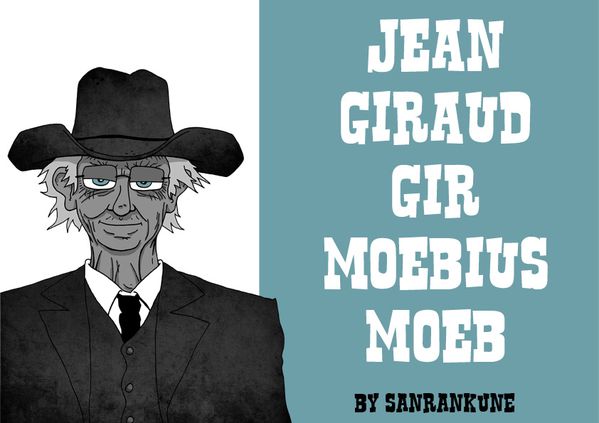 Louis Vuitton Summer 2012 - Poppy Delevigne
European Sperm Bank's bike in Copenhagen, Denmark
Nordisk Cryobank's frozen sperm delivery bike.
Avantgardens Kvinder 1920-1940, Louisiana, Danemark
February 14  - May 28 2012
Solotareff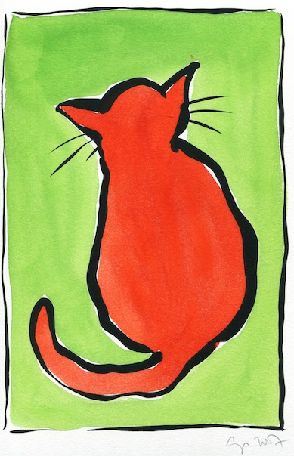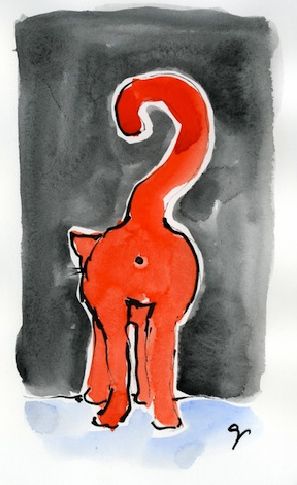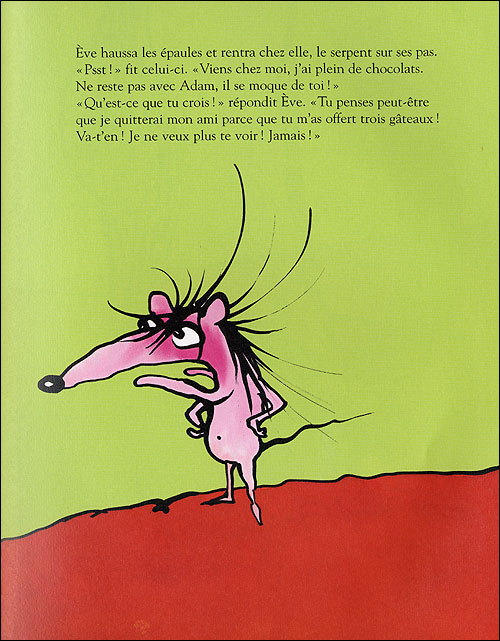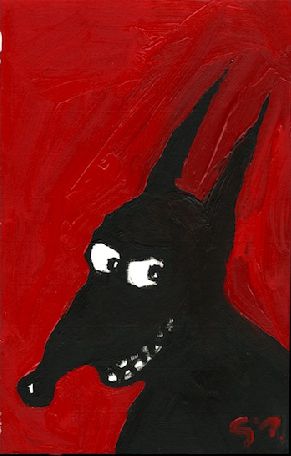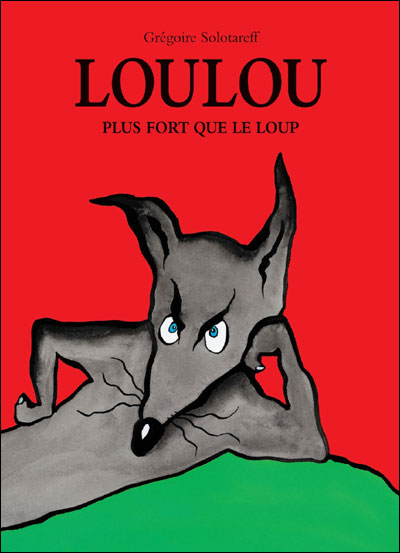 HAPPY EASTER 2012!
Makoto Tojiki - Light Sculptures
Another tip by my muse ;)
Larry Kagan - Shadow Art
My muse told me about this feascinating Artist yesterday.
World Autism Awareness Day April 2, 2012.
Flowerbeard - Bill Murray
Dragons - Élise Dray bijoux
Dots Obsession - Marc Jacobs x Yayoi Kusama
Guerlain x Pucci
ihurtiaminfashion.com - mix
Great site by Jalouse.fr
F**K ME I'm Famous !! x ICE WATCH
Donald Glover - iamdonald.com
Be iconic - Kate Moss for Dior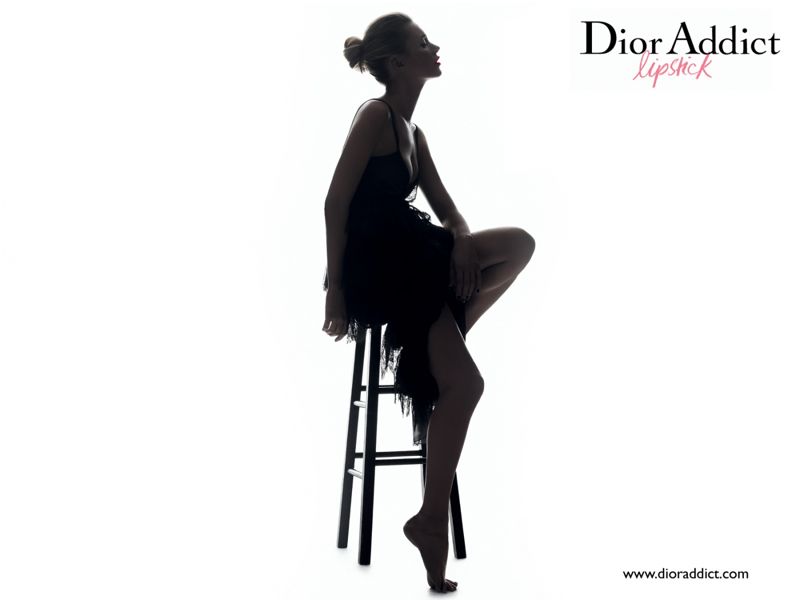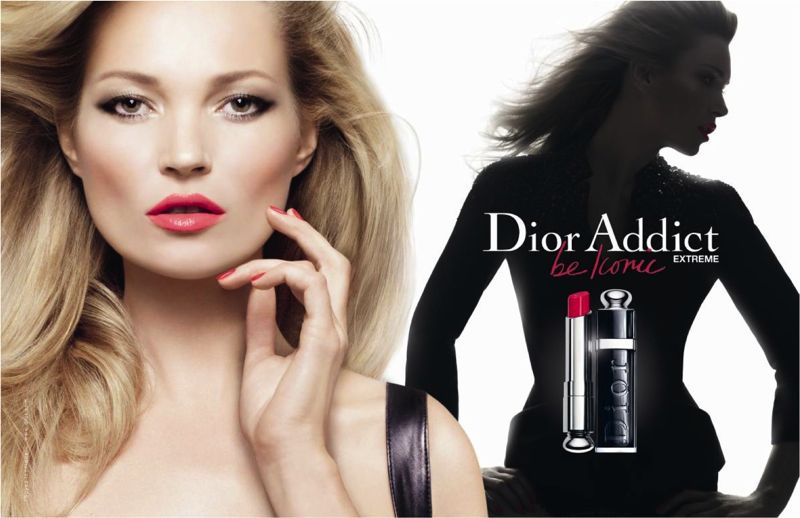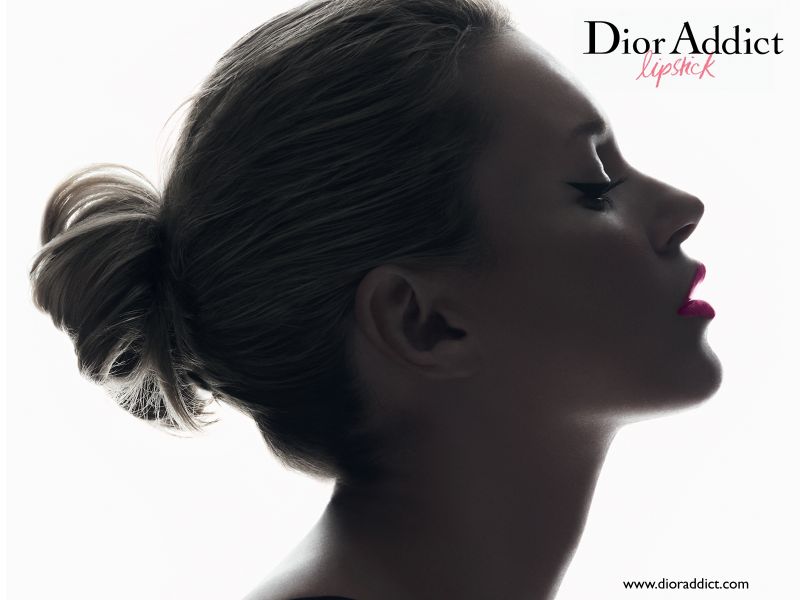 Lana Del Rey by Mario Testino, VOGUE UK March 2012
EasterEgg - David LaChapelle - Pamela Anderson
CRAZY HORSE x Christian Louboutin
Guess - Fifties - Claudia Schiffer
April Fools' Day 2012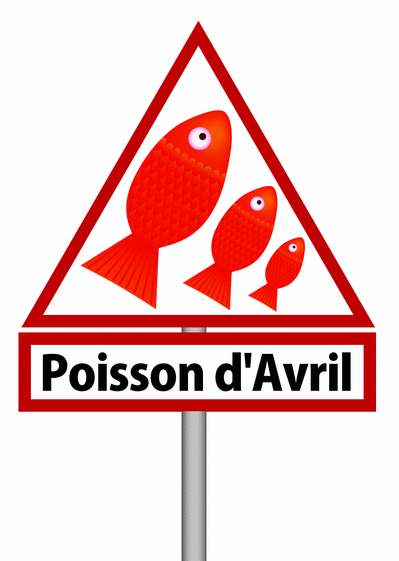 As they say in France:
"Bon poisson d'avril!"