Seagulls
Autumn around me
Cats in the neighbourhood
Use condoms
Cattle on a hill
NOHrD Weight Workx for fitness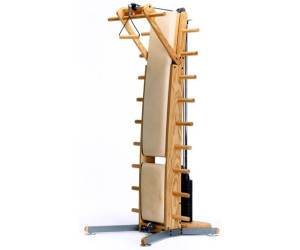 Apparently to sit upon...
"The Body" Elle MacPherson by Bryan ADAMS in ESQUIRE UK mars 2007
Palmtrees in colour
Fireworks II
Taken from my bedroomwindow August 2012.
Cruel China - crude Californication season 4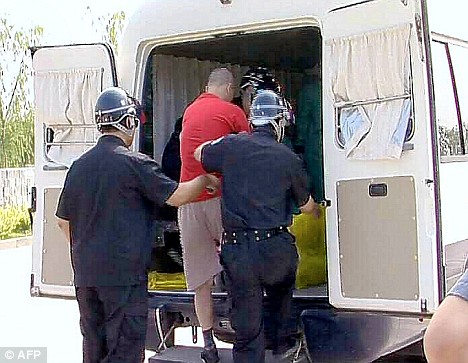 An hi-tech "death van'" in China.

It's a mobile execution bus
where lethal injection are administered,
organs are harvested for the black market
and
execution videos streamed back to local law authorities.
The procedure after the execution:

After checking that the victim is dead, the medical team first remove the eyes. Then, wearing surgical gowns and masks, they remove the kidney, liver, pancreas and lungs.

Little goes to waste, though the heart cannot be used, having been poisoned by the drugs.

The organs are dispatched in ice boxes to hospitals in the sprawling cities of Beijing, Shanghai and Guangzhou, which have developed another specialist trade: selling the harvested organs.

At clinics all over China, these organs are transplanted into the ailing bodies of the wealthy - and thousands more who come as 'organ tourists' from neighbouring countries such as Japan, South Korea, Singapore and Taiwan.

Chinese hospitals perform up to 20,000 organ transplants each year. A kidney transplant in China costs £5,000, but can rise to £30,000 if the patient is willing to pay more to obtain an organ quickly.

With more than 10,000 kidney transplants carried out each year, fewer than 300 come from voluntary donations. The British Transplantation Society and Amnesty International have condemned China for harvesting prisoners' organs.

Laws introduced in 2006 make it an offence to remove the organs of people against their will, and banned those under 18 from selling their organs.  But, tellingly, the law does not cover prisoners.
Text from http://forum.prisonplanet.com/index.php?topic=198507.0

Watching a documentary

about orphans to criminals due to execution of their parent/s

living in small "villages du soleil"

tore my heart apart.

Seeing the death vans freezed my blood.

Inhumane.

Then watching...
took me to another world indeed.

I love this series playful way of double meanings

and dubious "ASSociations"...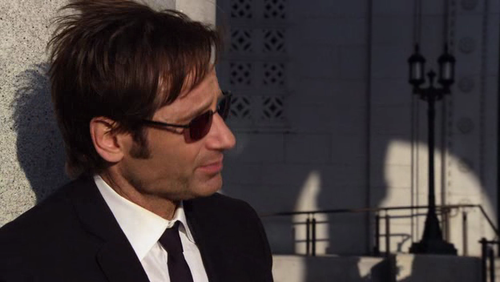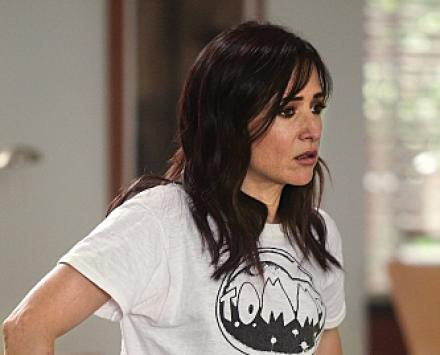 Wish I had Marcy's aka Pamela Adlon's fast tongue...
Cancer born July 9, 1966.
Butterflydress
Twisted
Socialize
Do well
Blue
Before & after
Well-behaved...
Butterfly catcher
Do what you love...
Missing U...
...get well!
Rebellion
Cartier watch in enamel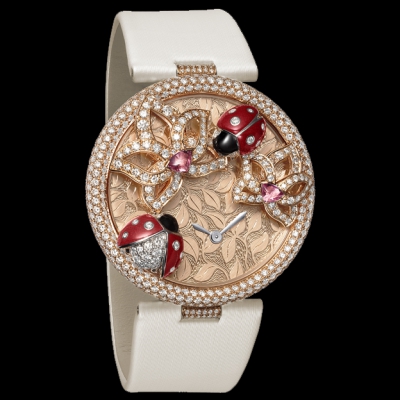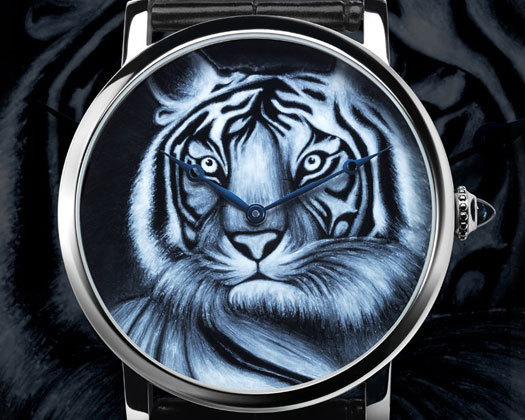 Cooler Cleanse
Pumpkin Spice Latte at Starbucks
Autumn in the air
leaves are rosty
swirling their death dance
chestnuts bombading like grenades
Halloween approaching
time for cozy spices.
What is a pumpkin spice latte?
Signature espresso blended with the spices of fall
– cinnamon, nutmeg and clove –
smooth with steamed milk and topped with delectably sweetened whipped cream.
Do they have a soya version?
FUKUSHIMA - MUNCH - THE SCREAM
SENDING HEALING ENERGY to my sweet muse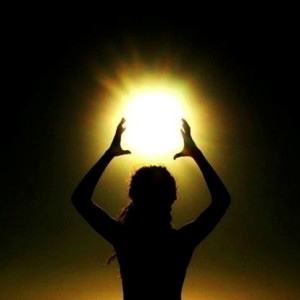 and
FREDY BY JEAN-PAUL GOUDE
Hello Panda by Jiji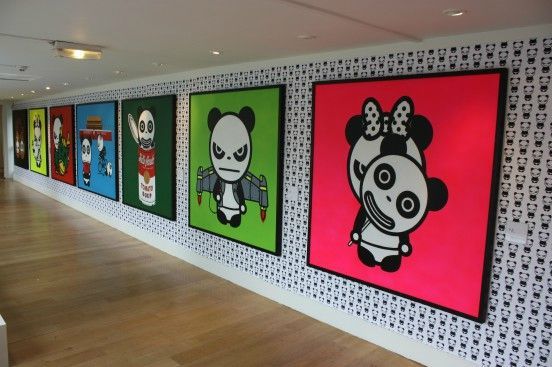 FEMEN in France
Katie Holmes & Yang collection 2013
Shamballa - ultimate protection necklace
The Role Model - i-D Magazine Fall 2012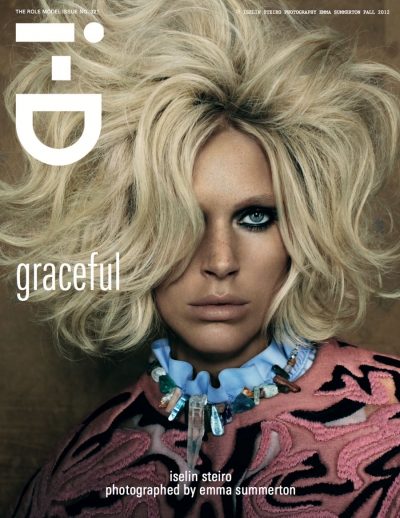 .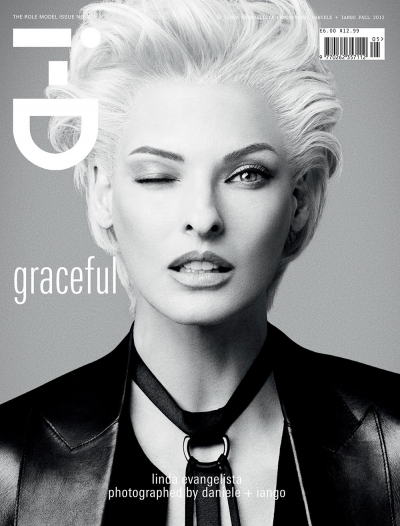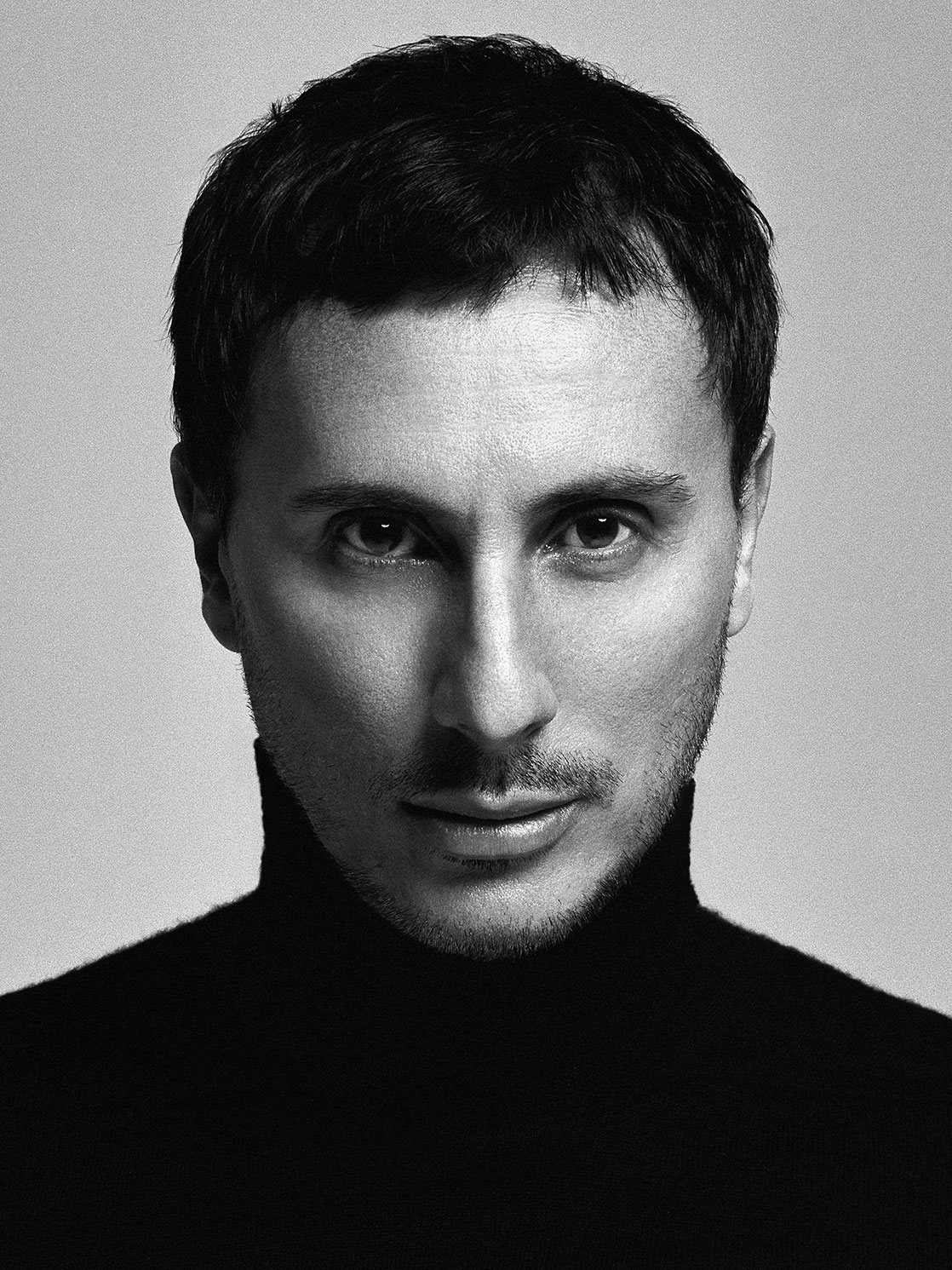 Photographer LUIGI MURENU
Glimpses of my weekend September 15-16 2012
Kitten in distress
opposite the excellent library in Thonon.
A glass white wine at Santa's
and some raspberries.
Cat in a window...
another by my feet.
A sailing competition on the Lac.
Viewed from the garden, behind the boathouse.
RUGBY!
Thonon's first game this season against Bellegarde.
The drummerboy.
It was a warm day.
Sunny & bright.
Lots of liquid required.
New Argentinian players in the team
with their "own" supporters.
Happy day for Thonon
Thonon Chablais 38-15 Bellegarde Coupy
A little stroll and a glass of red
for me in Sechex.
Sexy & Sensual Lingerie - Myla Fall/Winter 2012
Find the model Sara Stephens terribly boring

but adore most of the Myla lingerie for this season.

Photographer Alex Franco.

Miranda Kerr mix
Quite muscular.
Marion Cotillard - Dior Magazine no.1 F/W 2012-2013 Ode to Irving Penn by Jean-Baptiste Mondino
Very "new look" by Raf Simons at Dior.

GUESS fall 2012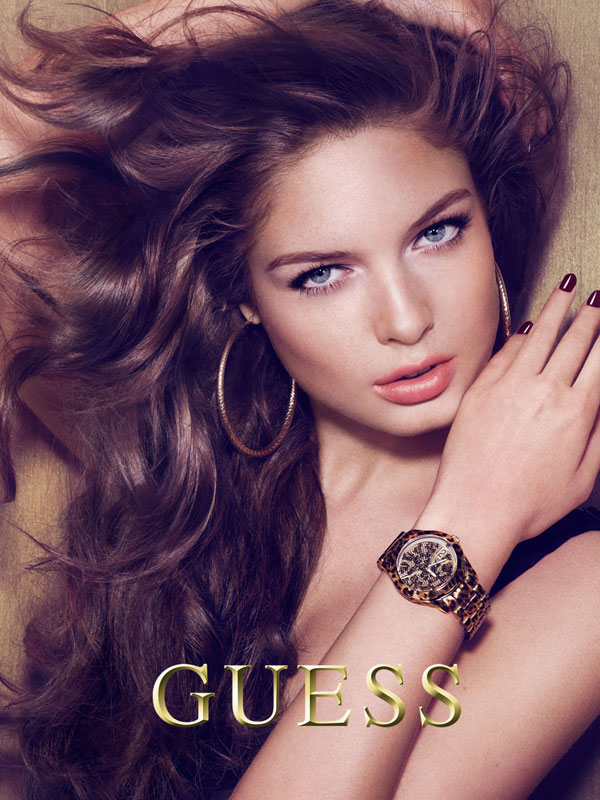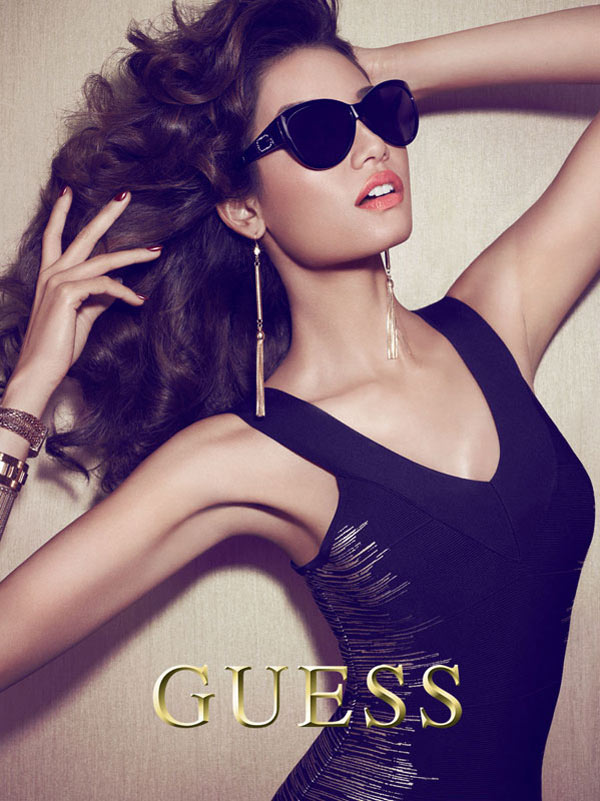 Mierswa – Kluska
Angelina Jole & Brad Pitt by Steven Klein - W Magazine
Who thought they would still be going on...
Leaving Yves out - Hedi Slimane
Yves Saint Laurent
Hedi Slimane
"It is interesting to see how much reaction this retro branding has created…Clearly, this period of the history of the house was not well-known, which I trust was a surprise for Pierre Bergé [Saint Laurent's long-term partner]. I went back to 1966 – just before the events of 1968 [when 11 million workers revolted against the conservative politics of then-President Charles de Gaulle - the biggest general strike in history], but the awakening of youth was in the air, and Yves Saint Laurent wanted to dissociate himself from the clientele of haute couture and embrace this new generation."  (Vanity Fair)
Iggy Azalea Clash no 78 & mix
Hedi Slimane: Yves Saint Laurent CAMPAIGN
The secret...
Male/female - Stupid/crazy?
Anna Dello Russo for H&M x Mert & Marcus 2012
Kate Hudson seen by Camilla Akrans for Harper's Bazaar October. 2012
First time I find her stunning.

Goldie Hawn, Kate Hudson's mother.
Similarities indeed.
Why I drink wine...
Jeremy Scott Spring 2012
Pic from Dazed Digital
hotography by Mark Reay
Lady Gaga, Michelle Harper, Tracy Sedino... in Prabal Gurung for Linda Farrow
Previous
Let's go surfing...
.
...with style.
Tattoo you
KAMA SUTRA - Malika Favre
Butterflies/Papillons Beautiful/Decay - Emmanuelle Brisson
Jeweled saint skeletons
Painted Portraits by Charlotte Caron
Lana Del Rey - Woman of the year 2012 by British GQ
Miranda Kerr nude infront of Terry Richardson's lens
Harper's Bazaar September Issue 2012.
Rudolfo Vanmarcke
Jenny Holzer - TRUISMS
Two faced cat VENUS
Wave of golden happiness
Golden moments
treasure them.
Lions by Laurent Baheux
Laurent Baheux
Aries, born March 27 1970.
Lion, Tiger - Ruud Peters
CR - Carine Roitfeld's new semiannual magazine issue 1 2012 REBIRTH
Photgrapher Bruce Weber.

Model: Kate Upton.

Sci-fi baroque "To the max" - Flare September 2012
Hannah Glasby & Melie shot by Chris Nicholls.
Anne Vyalitsyna in Numéro Magazine 135 - "Fantasie"
PhotographersWarren Du Preez & Nick Thornton Jones.
Linda Evangelista September mix 2012
Photographer Norman Jean Roy for Vanity Fair Spain September issue 2012.

Photographer Daniele & Iango for Interview Russia September 2012.

Photographer Steven Klein for W magazine September 2012.


Linda is still going strong at 47.

"Slim Cans" by Schweppes - Fred & Farid
Lady Gaga Vogue US September 2012 Cover Photoshopped
Miraculously magnificent weekend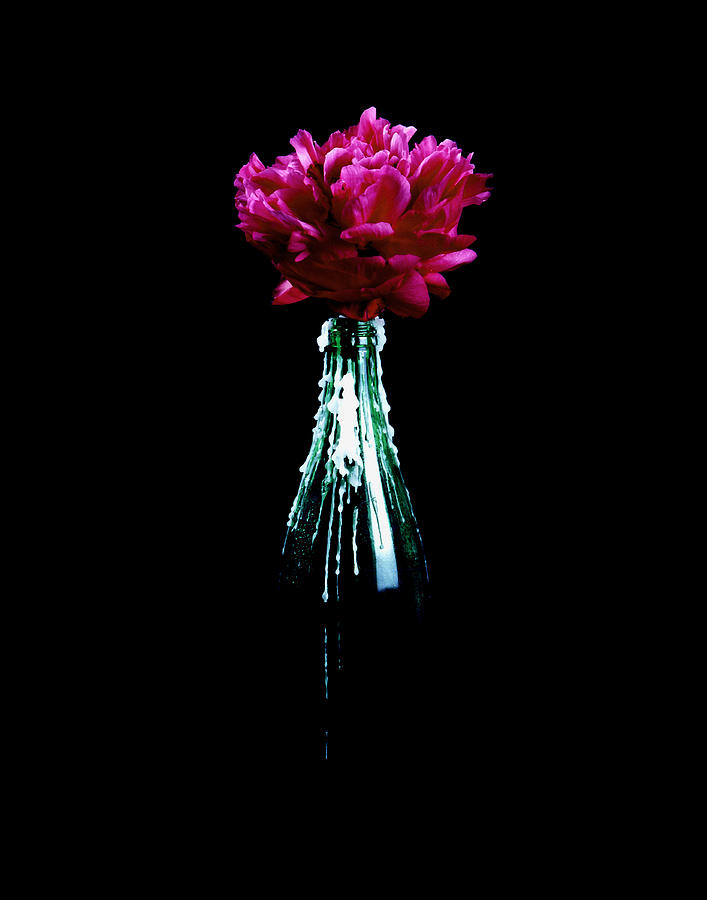 Surprised
pleasured
satisfied
 at ease
When have I been in such a marvellous state lately?!
Miracles do happen.
Karl Lagerfeld - HAPPY BIRTHDAY September 10
September 10 1933.
Virgo.
Karl Otto Lagerfeld.
Le Kaiser.
Once a bit "roundish".
Johnny Depp - Player - Jess' contribution
Fireworks
Have a superb weekend!
Carnal/Charnelle
Some days ago this jogger run behind me
and while passing checked me out
telling:
Vous-êtes  très charnelle, madame./
You are very carnal, madam.
Then he tore of his tee....
Today a guy
told me
Vous-êtes très sexy...
So is my husband blind
or just "gubbsjuk'?
The guys finding me hot
are in their thirties
Well Frenchies are supposd to like "older women".
NyaRan travelling cat
Charlotte Rampling mix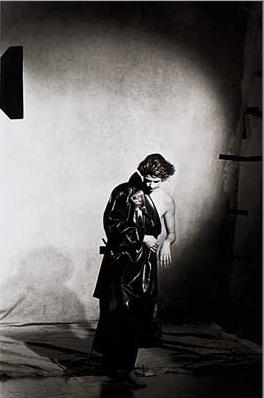 Rainbow Link - neon bracelets by Deborah Weinberger
Brazil's Yohanson Nascimento fall after glory
100 metres disappointment.
Tored a hamstring. 
Yohanson Nascimento walked to the finish line in tears.
Timing: 1'30"79.
400 metres  happiness.
Paralympiques 2012 - Wheelchair rugby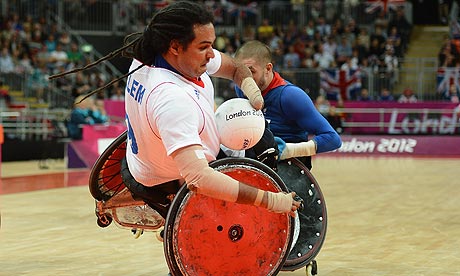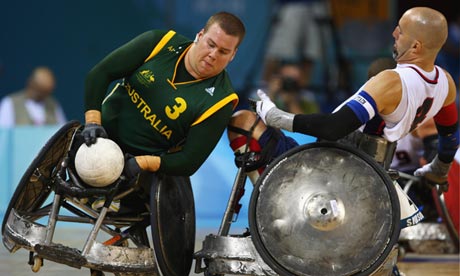 Damn impressed by all the brilliant sports/women & -men in the Paraolympics.
DC Kids new model summer 2013
Spanish swimwear designer Dolores Cortés' 2013 children's swimwear collection, DC Kid.
Shown by Valentina Guerrero, a 10-month-old Miami girl with Down syndrome.
Want to see more
of unique kids.
Lady Gaga - Machete Kills
And Danny Trejo
as always in a Robert Rodriguez's movie.
Coca-Cola - Hug Me machine
Hug it, it returns the favour with a Coke.
Vending machines have feelings too.
Septembet 7 2012 - 10th wedding anniversary
As time goes by...
Nature boy - lyrics
NATURE BOY (from the movie MOULIN ROUGE)

[Christian]

This story is about : Love
The woman I loved is...
Dead.

[David Bowie]
There was a Boy
A very strange,
enchanted boy
They say He wandered very far
Very far !
Over land and sea
A little shy and sad of eye
But very wise
Was he
And then one day
A magic day
He passed my way
And were we spoke of many things
Fools and Kings
This he said to me :
"The greatest thing you'll ever learn
Is just to love
and be loved in
RETURN !"
One day I'll fly away - lyrics
Lyrics from Moulin Rouge:
[Satine:]
I follow the night
Can't stand the light
When will I begin to live again

One day I'll fly away
Leave all this to yesterday
What more could your love do for me
When will love be through with me
Why live life from dream to dream
And dread the day when dreaming ends

One day I'll fly away
Leave all this to yesterday
Why live life from dream to dream
And dread the day when dreaming ends

One day I'll fly away
Fly fly away...
---
Reading glasses
Forgot
H
threw these spectacles beside me
at his return from work Friday afternoon.
Caring?
Birthday gift?
Practical
and I think I've broken three pairs in a row...
So I was in need.
Truth, honesty & unselfish love
Rescued a white butterfly
caught in a sticky spider's web
watched it
unfold its freed frail wings
fly away
soon it will be me...
My eyes choose to see beauty
finding my path back
 rest in the embrace of
inner harmony
and love
Seeking simplicity
people who love and touch me
Never letting go of the belief
in truth
honesty
&
goodness
in the graze of unselfish love
Burberry Prorsum A/W 2012
Balmain A/W 2012
Angel or Demon collection - Darío Arbina Fashion week Buenos Aires Argentina
Malevolence - Malignity - Malveillance
Not in my wildest fantasy did I expect that H would be that incredibly deliberately rude and selfish on my birthday.
I did calculate that he would ignore it in his callous taut way and the Saturday the weekend before I told him I didn't expect anything from him. H said he would acknowledge my day for my sake as he knew it meant something for me though H himself doesn't care about birthdays and H even mentioned he had thought of something that would go step by step and which I had to consider as a birthday and Christmas gift though not delivered on the Sunday in question. Still to be prepared of disaster in advance doesn't make incredulous cruel and evil behavior less hurtful.
Talking about checking an "eye-doc" for progressive lenses without anything prepared and white? lie about having tried to reach the their practice to make an appointment without anyone answering the phone… Heard those words from him before when he might have given it a nano thought and never pushed it further.  (There have been so many gifts and promises that swirled away not getting realized: buying sneakers for one birthday, doing a tattoo after cheating, travels, fixing my front tooth a birthday gift - 8 years ago that lead to his joke for a friend dentist the Fish looked at my tooth and said I could have braces for two years… nothing else as a gift are some.)
No surprises, no flowers (while he bought a 40 € orchid plant for his male friend's restaurants first anniversary! in June. Still wonder if it's the truth or not…)
In the morning I made myself an avocado/cumin gouda into a 6 cereals half of a baguette as breakfast. H made his regular one for himself. Must credit H for pouring me a glass of juice and warm some tea water for my detox Ayur veda tea as well. I suddenly recalled my 13th birthday when Inge, my mother, had a fit due to me not vacuum cleaning good enough in her perfectionistic way and in front of some of my friends yelled and took back my birthday gifts (a sweater and some lingerie) and told H, who more or less yawned. H disappeared to the boathouse to continue painting the walls grey. After 2pm  H suggested a lunch outside the premises (aka normally in Evian) adding it would really be a wild card on a Sunday at that late hour (normally lunch is 12-2pm in France), in the car H complained about my daughter's up coming year abroad for creative college studies (she has got an approved Swedish stately study loan for them) the entire drive and turned the negativity towards the
apparently canned food that was served on our veg plate and the bad wine at the harbor "restaurant".
While seated H turned his head ogling chicks barely dressed in mini-shorts less than half his age passing by (H used to ignore such)  - "gubbsjuk" as we say in Sweden - and claims it is due to him finally finding his "manhood" !!! Hm… right… And of course as always followed by:
"And why shouldn't I /watch?"
"Well, if you did when we met you wouldn't have lasted long."
(I do understand that having an unqualified job as a clerk at 54+ with a low income can't be too uplifting together with having to be polite to the customers all day long may make you an a**hole at home and to pretend to be the boss by a wardrobe beyond your actual position is part of the make believe of being someone else as soon as you are outside your home. Still behaving like a jerk is a choice and a clear statement of disrespect.
Passed by this wiggly tail dog during my stroll in Evian.

We had a short silent stroll and ditto return drive to the chalet.

Back home H asked if I wanted tea - not really - and put himself in his kinky dark violet tight Dominik briefs in the afternoon sun. I preferred the shadow inside,
put on some old corny CD:s loud with Anna-Lena Brundin, singing her translated versions of Country, Edith Piaf and Tango in the dialect I come from "skånska", I painted my finger and toe nails in Essie wicked 49 and drank some Beaujolais Saint-Amour 2010 between the strokes of bordeaux colored nail polish.
Sms:ed with my wonderful daughter, who tried to cheer me up from Sweden.
My muse sent me this candle to blow as I had no birthday cake
and in rememberance of Keanu Reeves celebrating his birthday solo
with a one candled crowned cupcake in 2010.
Note cupcake to the left.
Still a cupcake man in 2012?
Around 9.30pm H, who had been playing his assassin game on the PC for some hours asked if I wanted a salad. Accepted. While H was preparing it my muse MMS:ed me
an old pic of me  at age 17
she had found. I showed it to H in the kitchen. H said he had seen it before in Sweden and that I really resembled my mother!  on it. Due to our morning conversation and that Inge isn't one of my favorite persons I knew he was purposely being mean. Especially with him going on: "What can I do? It's not my fault it's the truth." On that peticular photo we are not especially alike at all. So I served back: "I rather look like Inge than have a soul like Lucifer (his mother)."

I saw H's HUGE glass of water at the table
Marilyn Monroe used to say
that a glass of Piper each morning warmed the body.
.
 (What was good enough for Marilyn - Monroe - is good enough for me)
that signaled H wouldn't share some Piper-Heidsieck champagne nor toast me. I lost my appetite, drunk one glass of Piper and excused myself from the table with a sardonic:
"Thanks for a formidable birthday."
"I couldn't care less.", "Blame me." "It's my fault." & "I don't give a shit about your birthday" H screamed as reply.
"Well I told you you didn't have to care or do anything but you said yourself you did and wanted to at Le Naviot last weekend."
"I care but not about your birthday".
??!!??

Since… back to our usual formula of silence. H - "punishing" with being distant, annoyed and cold. I - filled with utter revulsion withdrawing into my own universe, reading and working on the line from 6.46am to midnight.
Scary though up coming is ur 10th wedding anniversary on Friday.....
HAPPY BIRTHDAY SEPTEMBER 2 2012 - Keanu, Salma & I :)
Keanu Reeves
Salma
&
I