Mini skirt - How short?!
Metropolis Destination
Portion of my life
Love me tender
Elle Italia October 2013.
Model Iekeliene Stange. 
Photos Mark Pillai.
Day dream
I'll remain a dreamer 'til I die...
I so love smiles and clouds.
Don't you?
Rose noire
Editorial in Vogue France October 2013.
Rising sun
Saints & sinners
Actress Eva Mendes.
The Edit - Saints and Sinners issue 2013.
Photographer David Bellemere.
Muse x 2
La démontagnée - Foire de la St Michel in Bernex
A rainy Bernex
Sunday 29, 2013.
Muse amusingly amazingly muse
Sweet daughter Anaïs
my muse
sent me some new pics.
Damn I miss her!
My muse, my muse, my muse
A queen bee who stings?
A dangerous wasp?
Or...
a swirling bubbly peaceseeking
humblebee?
Bite me...
... if U dare!
This constant headache
is killing me!
Blue Jasmine
What a performance by Cate Blanchett!
An Oscar 2014!
Loyal consistency
Skånederbyt Helsingborg IF - Malmö FF 25:e september 2013
One happy Totte
in Thonon-les-Bains, France
after watching
"Skånederbyt"
Helsingborg - Malmö FF
0-3!!!
 On line.
Giving up
While I'm sleeping
I'm not sad
I'm not angry
I'm not lonely
I'm nothing.
Just because I'm giving up
doesn't mean I don't care.
It means
I'm tired of trying
ending up with nothing.
Street art
Street art editorial
in Marie Claire Australia October 2013.
Misia Sert editorial
Misia Sert a muse
for Renoir to Coco Chanel.
Photo: Giampaolo Sgura
for Vogue Germany October 2013.
Really, really, REALLY...!!!
Some people
really
really
REALLY
Excenevez - Sunday Sept. 22, 2013
Little did I know that that Sunday
after the local rugby match
and a stroll at the beach in Excenevez
would end...
in hostility due to Totte visiting 
and then:
Lies, lies, lies...
Sun over everchanging Lac Lèman
Clash of the tartans
Vogue Netherlands October 2013.
Magdalena Frackowiak
Model Magdalena Frackowiak covers
Numéro Tokyo October 2013.
Photographers Sofia & Mauro.
Your Highness
Model Emma Oak.
Photographer Oliver Stalmans.
Danish Tomorrow's Journal #7, 2013.
Physique 57 solution
Moved into the Boathouse last Saturday
September 14th.
Everywhere I watch I find beauty.
It's like living in an estethical dollhouse.
Annoyingly 
the cut phone line and all the mess around it
have a severe impact on my financial situation.
Damn stressful!
Yesterday I awoke
with the head ache of the century
think H forgot to put on the AC
after painting a bedroom wall. 
Shitty trying to straighten up
the economical business
when you feel zombiac
and can't move your head without severe pain.
Today's another day
my muse encountered
a black widow spider!
in Riverside county
Poor thing, Anaïs is terrified by spiders.
I will kick my butt
and begin "the physique 57 solution" training.
GREEDY HEDONISTIC
Model: Aiden Shaw.
Harper's Bazaar China June 2013.
 Photographer: Frederic Aranda.
Frederic Aranda
Model Varvara Shutova.
Baku October 2013.
Photographer Frederic Aranda.
Elsa Sylvan in Rodarte
Model Elsa Sylvan.
Gravure Magazine No 8, 2013.
Photographer Elle Muliarchyk.
Hope
From my muse's IG.
Like an American
As a big fan of Lauren Hutton
I do enjoy this editorial for
Muse Magazine 
#35 Fall 2013.
Models Hilary Rhoda and Lauren Hutton.
Photographer Mariano Vivanco.
Crystal Renn - Crystal's world
Crystal Renn likes to provoque.
 I yawn.
Tank Magazine Fall/Winter 2013.
Photographer Scott Schuman.

More of a real clash of confrontation
by photographer Steven Klein below.
"Strict Institution" editorial for Interview Magazine March 2012.
Models  Crystal Renn and Karolina Kurkova.
Amish the Australian way
Amish in fashion...
This time I find it okay.
a bit boring but suitable for the editorial.
No obvious search for "scandal".
Models Tori Trigg, Chanel Tsotras & Dominique. 
Marie Claire Australia October 2013.
Editorial "Simple Pleasures".
Photographer Nicole Bentley.
Amish grunge
This fashion editorial "Amish Grunge"
disturbs me.
I find it disrespectful and it revolts me.
Mission accomplished I guess.
Models Zippora Seven & Dolores Doll.
Photographer Mathieu Cesar for Jalouse magazine September 2013.
Amish People Do Not Pose For Photographs.
They don't show bare skin.
The women don't wear trousers.
They don't smoke.
The Amish are pacifists.
They abtain from any acts of violence.
Guns...
 The Amish hunt deer and other animals because of their involvement with nature.
The Amish believe hunting allows them to enjoy God's creations while ostensibly fulfilling a practical need for food.
Rihanna - RiRi hearts MAC
Rihanna for MAC.
Tom Ford SS 2014
Tom Ford himself.
Beautiful muse
Anaïs got her card blocked
but keeps on fighting.
Grillz
Rihanna.
Blingbling celebrities, indeed.
Cara Delevingne x 2
Model Cara Delevingne.
Vogue Australia October 2013.
Photographer David Bailey.
Editorial "Queen Cara"
in the same mag as above.
This time shot by
photographer Benny Home.
Jeremy Scott F/W 2013
Black rose II
Sculls - Damien Hirst x McQueen
Marnie Harris
Photographer Damien Blottière.
Model Marnie Harris.
Vogue Italia September 2013.
Face sculptor
Photographer David Dunan.
Lady Gaga shot
for Elle US October 2013.
Photographer Ruth Hogben.
Jeremy Scott for Adidas - baskets & shoes
Jeremy Scott for Adidas with different constallations.
Awakens a smile.
A Long Goodbye
Model Marikka Juhler 
for Elle Denmark  September 2013.
Photographer Oliver Stalmans.
The Manor
Photographer Jack Waterlot.
 Model Heidi Mount. 
Schon Magazine September 2013.
Friday 13th, 2013
Relax it's Friday 13th.
What could possibly go wrong?!
Britney Spears - Work bitch!
Front...
Britney Spears'
new "Work b**ch!"
Release September 16, 2013.
Backside?
Penis clutch
Rihanna received 
a penis clutch
from designer Vivienne Westwood..
Another penis design by Westwood.
You Make Me Feel Hyper Real
 Dazed & Confused October 2013.
Model Lindsey Wixson.
Photographer Pierre Debusschere.
Tina Turner - Joan Smalls' version
Model Joan Smalls as Tina Turner.
Photographer Tom Munro
for V Magazine # 85, 2013.
Black roses
Totte's favorite flower - the black rose.
Lion or tiger or ...?
Which one are you?
Zen
Zen spot.
Crossing oceans
"

If I'm not with somebody
who really excites or inspires me,
then I'd rather be by myself.

"
To catch a thief
Model Coco Rocha 
in editorial "To Catch a Thief".
Stylist Magazine September 2013.
Photographer Joshua Jordan.
Red room - Carine Roitfeld - CR Fashion book #3
CR Fashion Book #3 2013.
Photographer Jean-Baptiste Mondino.
Models Xiao Wen Ju, Ji Young Kwak,
Sung Hee Kim, Shimon Sabbah, Qi Wen,
Satoshi Toda & Takahasi.
Editorial "Gangs Of New Look". 
In the navy
Navy blue is hot this autumn.
Elle Canada October 2013.
Editorial "In the navy".
Model Liisa Winkler.
Photographer Jean Claude Lussier.
Fashion autumn 2013
Kate Moss, who else? 
Model Dasha Avdienko.
Photographer Robbert Jacobs.
Ecclectic #1 F/W 2013.
Model Celia Becker
in editorial "Twin Peaks".
Photographer Carl Bengtsson 
for Elle Sweden September 2013. 
Model Rosie Huntington-Whiteley in "Super Model Super Power" editorial shot by photographer Mariano Vivanco

for Elle UK October 2013.
Model Liu Wen.
Photographer Craig McDean. 
Interview September 2013.
Editorial "The Cool".
 Photographer Bruce Weber
for Vogue UK October 2013.
 So French...
Model Carolina Sjöstrand.
Photographer Serge LeBlon. 

Editorial "Before Sunrise"
in  Elle September 2013.
Alexander Wang A/W 2013.
 Photographer Steven Klein.
Model Malgosia Bela (seen "everywhere" this fall and in the Alexander Wang ad) and model Sigrid Agren (first out in this editorial).
Photographer Victor Demarchelier.
 L'Express Styles, September 2013. . 
Photographer David Agbodji. 
Models Stephanie Cam and Igor Stepanov.
Editorial
"Yes, I Know; Now Lick My Boots"
in Flaunt Magazine September 2013.
Nude Léa Seydoux
W Magazine October 2013.
French actress Léa Seydoux.
Starred in the Palme d'Or-winning
lesbian love story "Blue Is the Warmest Color".
Captured by Craig McDean.
French Lui monthly male magazine
has risen from the grave.
Actress Léa Seydoux lifts her veil
for photographer Mario Sorrenti.
The Kid - Alexa Chung
Photographer Patrick Demarchelier.
Vogue UK October 2013.
Happy Goth
Photographer James Macari
for Grazia France August 30th 2013.
Karlie Kloss for Donna Karan Resort 2013
Model Karlie Kloss in Donna Karan resort 2013 collection. 

Photographed by Laird & Partners.
Hora Mundi - Breguet
Breguet
Watch Classique Hora Mundi.
Shadow of the jade empire - Cathleen Naundorf
Verbally abusive relationship
Just read the book.
Troublesome.
Recognize so much.
The tactics:
Abusive jokes
withholding
Discounting
countering
Judging/criticizing
trivializing
Ordering
forgetting
Denial
Undermining
blocking/diverting
Accusing/blaming
Feeling blue
Finished 
Jimi Hendrix
"Jimi" James Marshall Hendrix 
aka Johnny Allen Hendrix 
November 27, 1942 - September 
18, 1970.)
Intense genius.
RIP
One of his bandmembers
(ages after his death)
an enormous black man
with artistic feminine hands
and a VERY deep American voice
once tried to pick me up
at Les Deux Magots in Paris
(The name of the nowaday touristic café belonged to a fabric and novelty shop at nearby 23 Rue de Buci.
The shop sold silk lingerie and took its name from a popular play of the moment (1800s) entitled Les Deux Magots de la Chine (Two Figurines from China.)
 In 1873 the business transferred to its current location in the Place Saint-Germain-des-Prés.
In 1884 the business changed to a café and liquoriste, keeping the name.
Text from Wikipedia.)
while I was modelling.
Distinctly pompous
wanted me in his harem of groupies
delivering the master key.
I just laughed.
No fame nor money
have ever impressed me.
A choice
Your heart
A wish
Forget/forgive
Tom Ford fragrances - Private Blend Atelier D'orient Collection For Connoisseurs
Asian inspiration.

Tom Ford presents Atelier d'Orient.
The fragrances are "Plum Japonais", "Fleur de Chine", "Shanghai Lily" and "Rive d'Ambre".

At Some/Things Secret - MAD ET LEN
MAD ET LEN
by the couple Sandra Fuzier and Alexandre Piffaut.

Essential oils and all natural ingredients from the south of France

Hand-made products including candles, perfumes and home fragrances.
Black leather
Model Marlou Van Oss
in editorial "Black Power"
for Grazia Spain, the August 28th 2013 issue,
photographed by James Macari.
Someone you want to be around
Checking my muse's instagram IG.
Poor thing has chipped
a front tooth again.
Me and my shadow...
Model Nadja Bender 
dancing with her shadow
in Numéro Magazine September 2013.
Photographer Txema Yeste.
Freedom lies in Being Bold
Editorial - Freedom Lies In Being Bold. Photographer Chris Craymer.
Model Kwak  for Glass Magazine September 2013.
September 7th, 2013 - 11th wedding anniversary
Another
of those days
I wish could be erased from the calendar!
I will sail throu though.
Nowadays
I know who cares.
A hello from my muse
Miss my muse who is studying in Cali.
Variations of red
Model in red shades Thairine Garcia.
Photographer Nicole Heiniger.
Trailer Magazine Issue 1, 2013.
Optimist cha-cha
Stole this from my muse's IG.
Let's do the optimist cha-cha throu life!
TED - Wings of life - Louie Schwartzberg
 Still hooked on TED talks.
Pics from the extract
of Louie Schwartzberg's
"Wings of life".
Coco Rocha in Madame Figaro September 2013
Model Coco Rocha in 
Madame Figaro September 2013.
Photographer Richard Ramos.
Kate Upton - Model of the year
 Marilyn Monroe seems to never come out of fashion...
Model Kate Upton in editorial "The Maiden On The Moon".
Photographer Annie Leibovitz shooting for Vanity Fair US, October 2013.
Kate Upton
(Gemini. Born June 10, 1992.)
Model of the Year 2013.
Miss Upton
is really the girl next door sweatheart.
A bit chubby, though.
This pic reminds me of
Model Kelly Carlson in Nip/Tuck.
Peugeot 402 Darl'Mat
What a beauty!

Papillon - Bally bag
Papillon Bally bags.
Zen siamese
Reminds me of my sweet Chocolate Siamese
RIP Minit.
Wild horses - Chantecaille palette
Wild horses - Chantecaille.
Operation Real Bodies Real Love/Male chauvinistic pigs
Operation Real Bodies Real Love.
Very American.
Lots of smilies.
It wouldn't work in male chauvinistic France, though.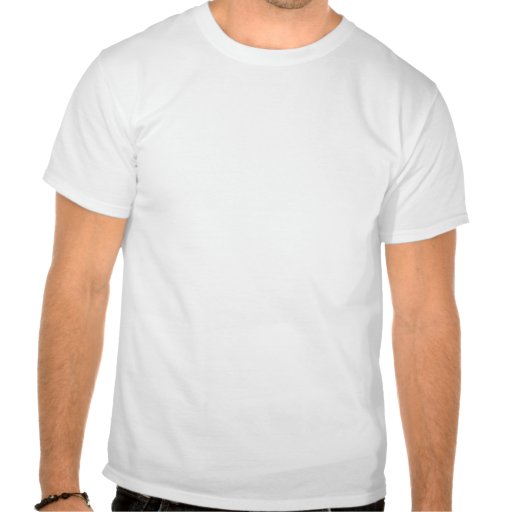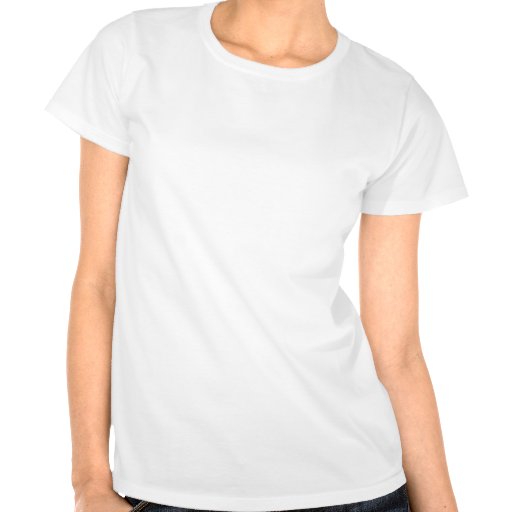 I guess...
Loved ones
Thanks dear kids and friends for remembering my birthday.
I sense your love.
It strengthens me.
Stupidity
Stupidity
is verbally abusing 
the one you are living with
while smoothering others.
Stupidity
is hypocrisy
about who you are.
Stupidity
is watering tomato plants
you poisoned with vile smoke.
Stupidity
is buying flowers for:
"your male friends female friends"
birthdays (hmmm...)
and to explain
in advance
why your card is billed for flowers
if your partner might find the receipt and wonder,
a male aquaintance's restaurant's anniversary...
but never
for your spouse's birthday or your wedding anniversaries...
Stupidity
is suddenly leaving the house
on a Saturday evening
disappear for hours
without any explanation.
Then without being questioned
Sunday afternoon telling that you urgently
had to drive to work
and collect a key for Monday.
Right!
Shadow dreams - Vogue China
Model Karen Elson 
in the editorial "Shadow Dream"
for
Vogue China  A/W 2013-2014 Collections.
Photographer Sølve Sundsbø.
Memory loss drink - Elephant
 It is said that elephants never forget.
I wish I could.
So a memory drink?
Only if it would select the good ones!
Congrats Keanu!
Keanu Reeves
born "my" day
congrats!
Beacher's Madhouse, Roosevelt hotel, Hollywood, California
My muse Anaïs at Beacher's.
The "secret" entrance.
Closely tied
Chloe Norgaard
Colorful model Chloe Norgaard.
Jacqueline Moses
Body possessed - Andreas H Bitesnich
Bizarre drama with black swan
Numero #32, 2013.
Model Tao Okamoto.
  Photographer Daniel Sannwald.
Dark obsession
Model Wanessa Milhomem captured for Elle Serbia September 2013.
Photographer Arcin Sagdic.
Editorial "Dark Obsession".
That's life - lyrics
That's life
(That's life)
That's what all the people say
You're riding high in April, shot down in May
But I know I'm gonna change that tune
When I'm back on top, back on top in June
I said that's life
(That's life)
And as funny as it may seem
Some people get their kicks stomping on a dream
But I don't let it, let it get me down
'Cause this fine old world, it keeps spinnin' around
I've been a puppet, a pauper, a pirate, a poet, a pawn and a king
I've been up and down and over and out and I know one thing
Each time I find myself flat on my face
I pick myself up and get back in the race
That's life
(That's life)
I tell you, I can't deny it
I thought of quitting, baby but my heart just ain't gonna buy it
And if I didn't think it was worth one single try
I'd jump right on a big bird and then I'd fly
I've been a puppet, a pauper, a pirate, a poet, a pawn and a king
I've been up and down and over and out and I know one thing
Each time I find myself layin' flat on my face
I just pick myself up and get back in the race
That's life
(That's life)
That's life and I can't deny it
Many times I thought of cutting out but my heart won't buy it
But if there's nothing shaking come this here July
I'm gonna roll myself up in a big ball and die, my, my
Songwriters
KAY, DEAN / GORDON, KELLY L.
My birthday September 2, 2013
It's a bit windy
not common here
and I love it!
My beautiful daughter and muse
sent me a video and an email greeting.
Later I will talk to my son
who has sent me a letter.
Dear friends sms:ed.
H?
Totally ignores my birthday.
Not a beep
only sullen grumpiness.
What I bought H
for his 55th birthday June 14th this year.
An IKKS tee
High heels size 44
EVERY male
should try walking on high heels at least once in his life
Ironic name though.
"Pleaser" - ha, ha, HA!
And Dexter season 7.
 Congratulated H on his day.
(Had plans fixing a meal for H returning home after work
but luckily didn't
as H took a drink in town with a "friend"
and was LATE
that Friday evening.)
So reciprocal?
NO WAY!
Not a word
not a flower
a total of NOTHINGNESS
equals NO class.
Anyhow...
Yesterday 
I found out
what H
ACTUALLY
is doing
in the boathouse...
No wonder it's
a neverending story.
H has spent around five years something in there
and not much is moving.
Except his right hand...
I don't want tarnished VogueParis mags
I'll keep them out of sight for H henceforth.
Though probably it was the black
blingbling trash down the harbour
that got him horny yesterday.
Poor thing
and dear hypocrite
who claims NEVER to jerk off on his own
obviously a lie...
not being interested in sex...
and told me to ejaculate would shorten his life...
Right...