Basquiat x Urban Decay
Basquiat & Urban Decay.
No more war -Aleppo!
I bleed for Syria - Aleppo!
Please no more war.
Soon Christmas and a New Year.
Imagine by John Lennon.
Halloween around the corner
Halloween is coming up. As do designer Bernard Delettrez (jewelry) and brand Moschino know...
Personally I'll eat some orange (pumpkin with coconut milk and ginger) and black food + watch Tim Burton's "The Nightmare before Christmas". Small player I know. No trick or treat.
#NoMakeupSelfies
#NoMakeupSelfies. When one is tired of putting a face on.
Alicia Keys (top pic above) wore no makeup to the 2016 VMAs.

The instigator of this summer's #NoMakeup movement sent a clear message to women around the world when she turned up on the red carpet without a scratch of makeup. "I don't want to cover up anymore. Not my face, not my mind, not my soul, not my thoughts, not my dreams, not my struggles, not my emotional growth. Nothing."
Text from "The Cut".

Are we ready to go totally "naked" ladies?
Victim
Pics forwarded from twitter @rafsanchez.

Omar Daqneesh is 5 years old and victim of an air raid in Aleppo, Syria.
When will this world wake up from hatred that only hurts the innocent and spread compassion & love instead?
Mood
Mood today... Art by Mark Ashkenazi and Shawna Erback.
Mascara Vinyl Couture by YSL
Mascara Vinyl Couture by YSL.
This summer is rainbow coloured.
Clara Hallencreutz
Clara Hallencreutz.
Dream
"For my part I know nothing
with any certainty
but the sight if the stars
makes me dream"
- Vincent van Gogh.
Max Wiedemann
"La vie en pose."
Max Wiedemann.
Amen
"La vie en pose"
Andoni Beristain.
Luscious Lips
Models Bianca Balti, Lara Stone,
Liya Kebede
and actor
Blake Lively
L'Oreal Paris Color Riche Christmas 2015
.
Photographer Kenneth Willardt.
Luscious Lips.
Helle Mardahl
Colourful Danish artist
Helle Mardahl
lights up a gloomy day.
Sarah Lucas
Sarah Lucas.
Cameltoe no!
"CAMEL NO COLLECTION
Our innovative and groundbreaking collection:
Camel No®
adds a built-in modesty enhancement panel
that successfully conceals
the appearance of any CAMEL TOE!
By integrating
an undetectable and perfectly positioned
silicone shape,
now women can wear
any fitted styles
with added comfort and peace-of-mind."
Text from seamlessthread.com
No camel toes!
Make up - Ayami Nishimura by Rankin
Make up artist Ayami Nishimura's work shot by Rankin.
Noirs en folie - Givenchy
Givenchy - Christmas Collection 2014
"Noirs en folie".
Chantecaille for animal protection fall 2014
Chantecaille to protect animals
and butterflies...
Jessica Lange for Marc Jacobs
Marc Jacobs beauty
at Sephora.
Botox in fashion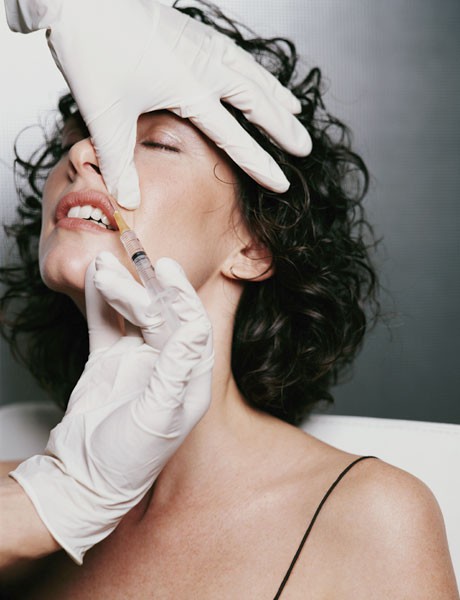 Botox still in fashion...
Some claim botox IS fashion.