Free Hug Sofa
is the inventor of the
Free Hug Sofa
.
Kintsukuroi
Pure beauty.
Thanks my muse for sending it to me.
Kintsukuroi.
To repair with gold.
Kintsugi Art.
Chair - Carlo Bugatti
Chaise/Chair
by Carlo Bugatti.
Design by Tom Dixon
Lens lamp.
Designer Tom Dixon.
Clear cut and enjoyable.
.
Curtis Jere
Curtis Jere.
Scultures in iron.
Hammock bathtub
Design by Splinter works.
Wow, isn't it a dream come true?
I so miss a bathtub.
Contemplative escapism for hours.
Such a relief!
Made of carbonite,
this "vessel" is 2,7 m long.
Must be superb to lay twosome into.
Shared experience of pure zen.
I'm in love.
Design at its best.
Arctic sink
Design by KO KO Architects.
The rectangular concrete sink
in the bathroom looks a mess.
H "protected" it
with some resin stuff
that can't stand
heat nor nailpolish remover etc.
not practical at all.
Too bad.
Wood & Metal - Hilla Shamia
creates the furniture above
by pouring molten aluminum
onto logs of raw cypress and eucalyptus
that have been cut lengthwise.
Wood and metal united in harmony.
Furniture made of recycled bikes
BikeFurniture.com
Rodnik Band x made.com
Rodnik x made.com
Pics from vogue.it.
Balloon Chair
Visually inspired by the feeling of floating that the main character felt in the French movie,
(I loved this book as a kid.
inside the tram in Malmö.)
A balloon seems to lift a chair by fixing a balloon and a chair to the back wall
and evoques a feeling of floating.
The balloons are made of FRP and can't be deflated nor explode.
Design : h220430
Year : 2014
Size : W1500×D750×H3000
Ron Arad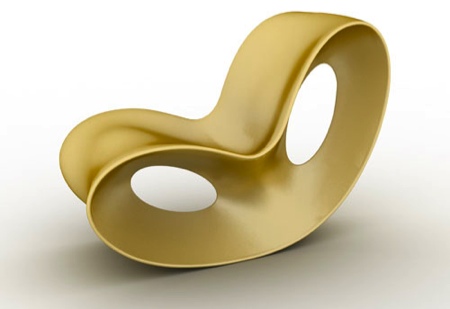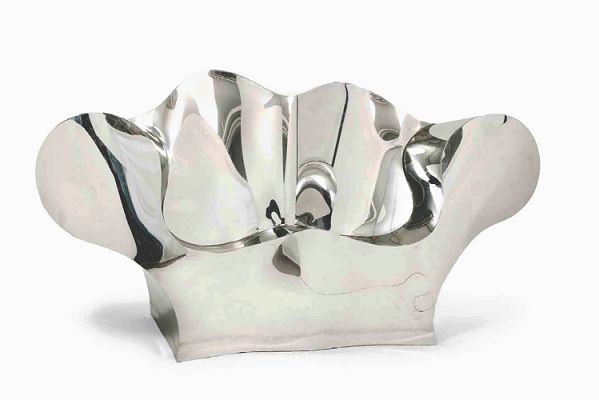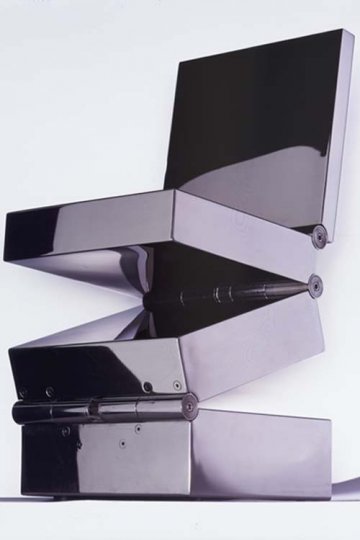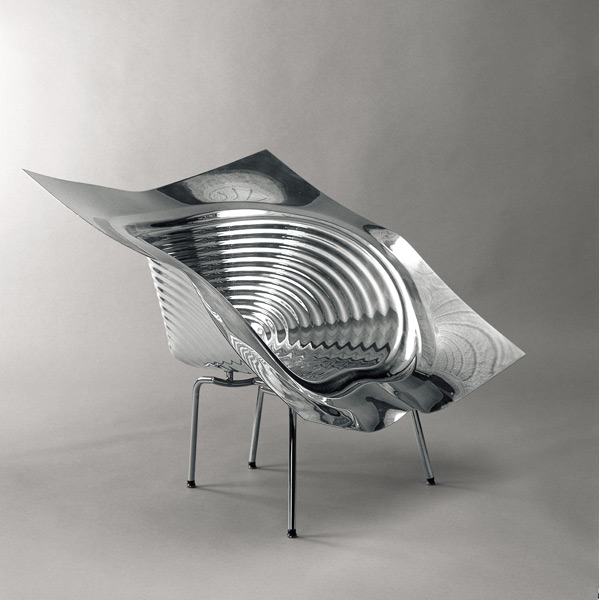 Manspace
Manspace/man space for leisure.
Men will be men.
OMA Knoll x Prada
TIDELIGHT by Pierre Favresse at Petite Friture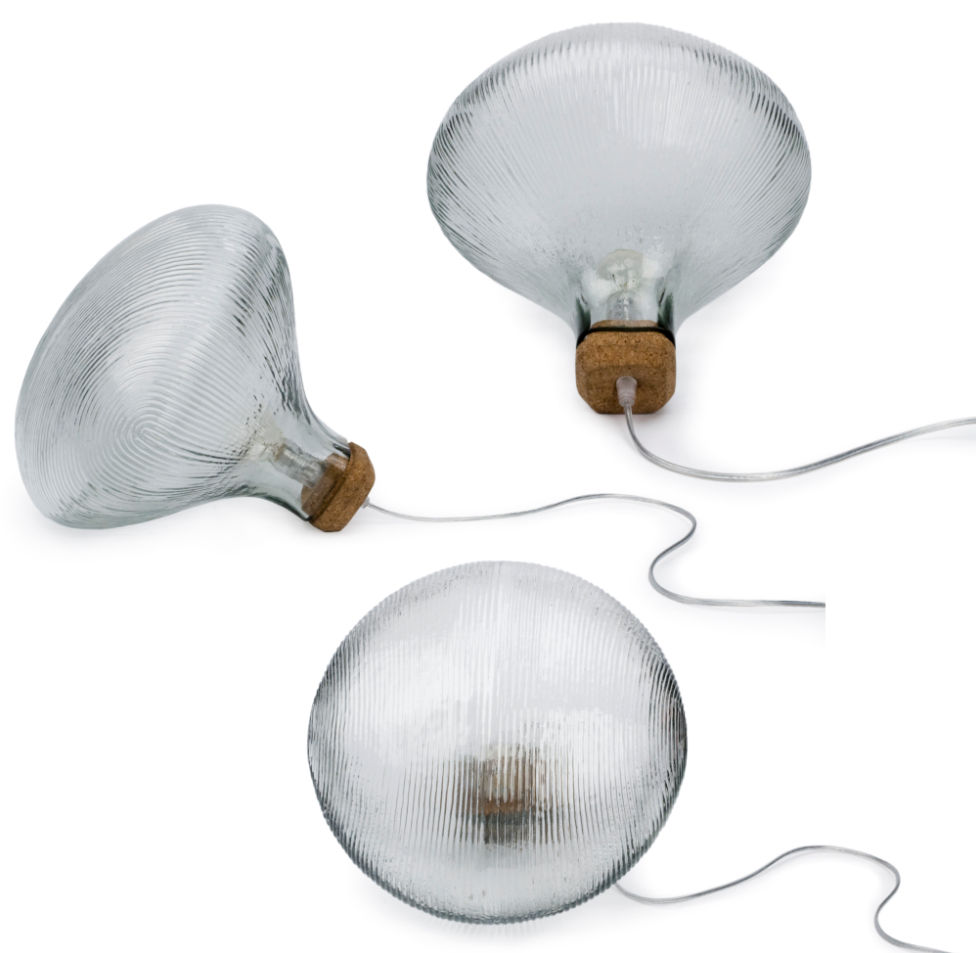 Ventricle vessel by Eva Milinkovic
Carafes by Liviana Osti
Sofa Airberg designed by Jean-Marie Massaud
Le Corbusier (aka Edouard Jeanneret) furniture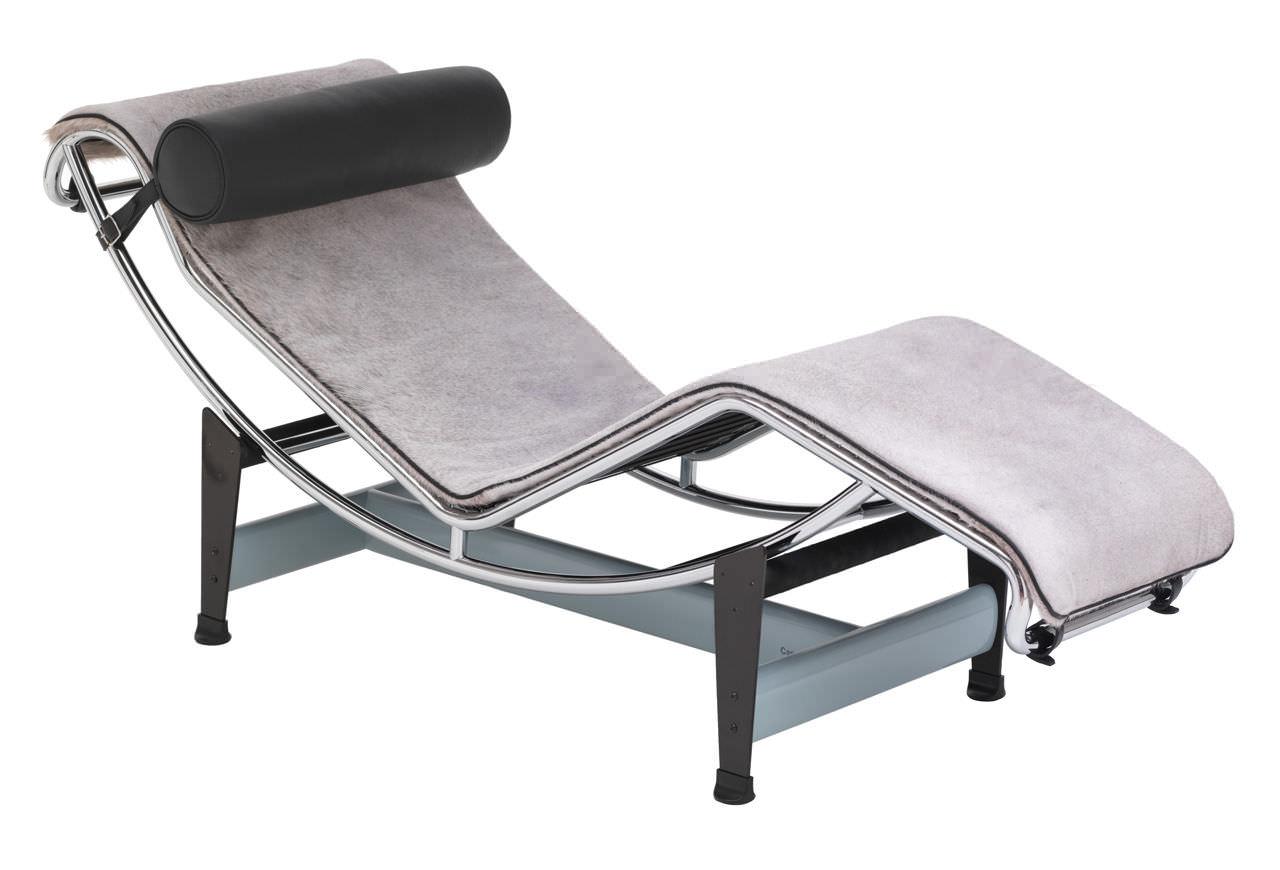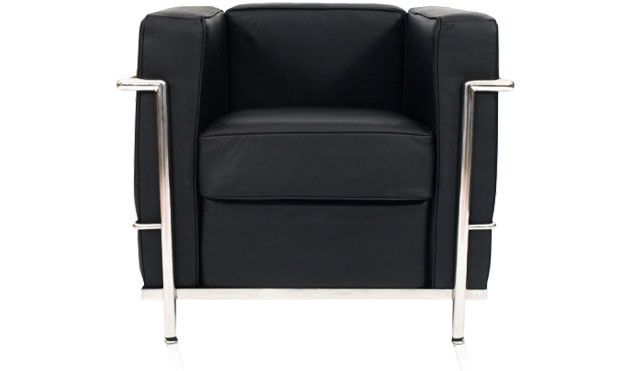 Coffee Table - Ying Yang Yong
Black Ash for the top and the shelf was opted, while the legs are made from Walnut.
Danish Oil on the surface.
By Graham Coulson.